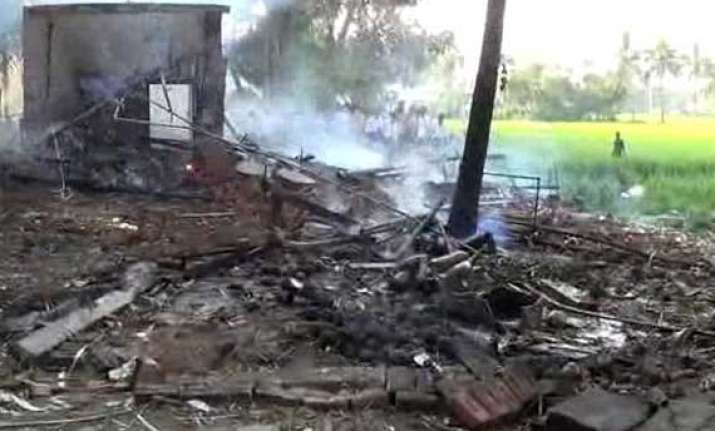 Kakinada:  13 people are reported to be killed in a major fire that broke out in a fireworks factory in Kakinada, about 160 km from the port city of Visakhapatnam.
The fire broke out during a lunch break at the factory, according to Superintendent of Police Ravi Prakash.
According to information available, about 30 people were inside the factory when the incident happened.
7-8 people have been rushed to the hospital and they are said to be in critical condition.
Several fire engines were still trying to put out the flames at the factory when the last report came in.
The government has ordered an investigation into the entire incident.