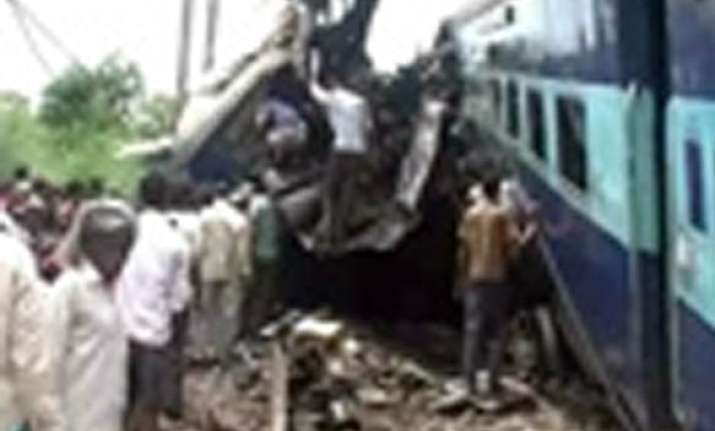 Guwahati, Jul 11: At least 100 people were injured when four coaches of the 15639 Up Guwahati-Puri Express derailed while four capsized about 60 km west of Guwahati at 8.10 pm on Sunday night, following a suspected explosion.

Most of the passengers on board were pilgrims from different parts of Assam bound for Puri. No casualties had been reported till midnight. The train with about 600 passengers had left Guwahati at around 7 pm Sunday night.
The derailment has cut off direct railway communication between Guwahati and the rest of the country through Rangiya junction.Train services are likely to be resumed through the alternative Goalpara-Bongaigaon route early Monday morning.The police suspect the explosion to be the handiwork of the anti-talk faction of the National Democratic Front of Bodoland.


While two hours after the incident, no senior police or railway officer had reached the spot, local people from Rangiya and neighbouring villages had managed to extract most of the passengers trapped in the coaches.


The discovery of some wires near the site of the incident has fuelled police suspicions. A portion of the railway track was also blown up, indicating a blast.