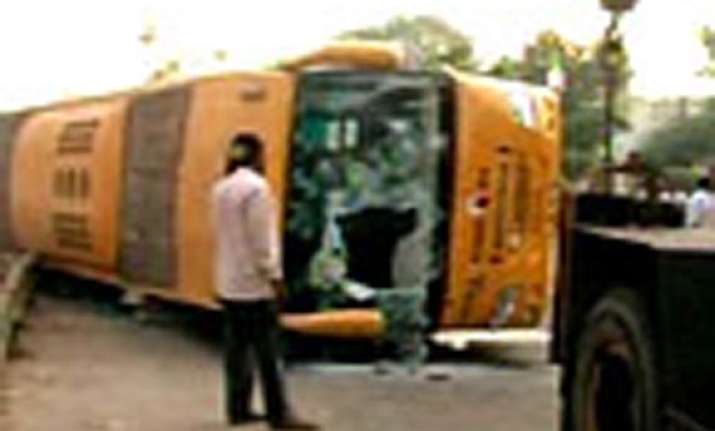 New Delhi: Eleven people, including 10 school children, were injured when their over-speeding vehicle overturned after hitting a divider here Monday morning, police said. Three students are still under treatment in hospital, though they are out of danger.
The incident was reported from west Delhi's Khayala area around 6.45 a.m.
All the children, aged between 6 and 18, were going to their school in Punjabi Bagh from west Delhi's Keshav Puram when their vehicle rammed into a roadside divider and overturned.
The driver, Amandeep, 19, was also injured.
"All the victims were taken to different hospitals where they were treated for their injuries," said a police officer.
"Amandeep was driving the vehicle at a high speed that led to the accident. He has been arrested for rash and negligent driving," said the officer.