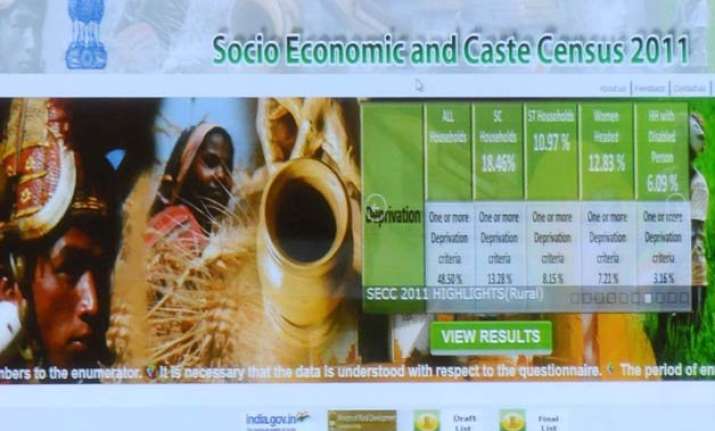 New Delhi: Finance Minister Arun Jaitley today released the Socio-Economic and Caste Census (SECC) and said that it would be an important input for policy makers.
The data addresses the multi-dimensionality of poverty and provides a unique opportunity for a convergent, evidence based planning with a Gram Panchayat as a unit.
The data is an opportunity to make evidence-based selection, prioritisation and targeting of beneficiaries in different programmes, the statement noted.
Here are 10 facts about the Socio Economic and Caste census
1. This is the first caste census in Independent India and contains various details with regard to specific regions, communities, caste and economic groups and measures the progress of the households in India. The last caste census in India happened in 1932.
2. A total of 1.24 crore claims and objections were received of which 99.7 percent have already been resolved.
3. 4.6 per cent of all rural households in the country pay income tax while such households with salaried income are close to 10 per cent.
4. Only 5% earned salaries from the government while those employed in the private sector constituted 3.57% of the total households.
5. Percentage of Scheduled Caste (SC) households paying income tax was 3.49 per cent while Scheduled Tribe (ST) tax-paying rural households were mere 3.34 per cent.
6. Public sector-employed households made up 1.11% of the total.
7. Over 11% rural households possessed refrigerators.
8. 20.69% rural households had either an automobile or a fishing boat.
9. 94% of the rural households owned a house with 54% cent having 1-2 room dwellings.
10. Landless ownership was 56% of the total rural population, with 70% of SCs and 50% of STs being landless owners.