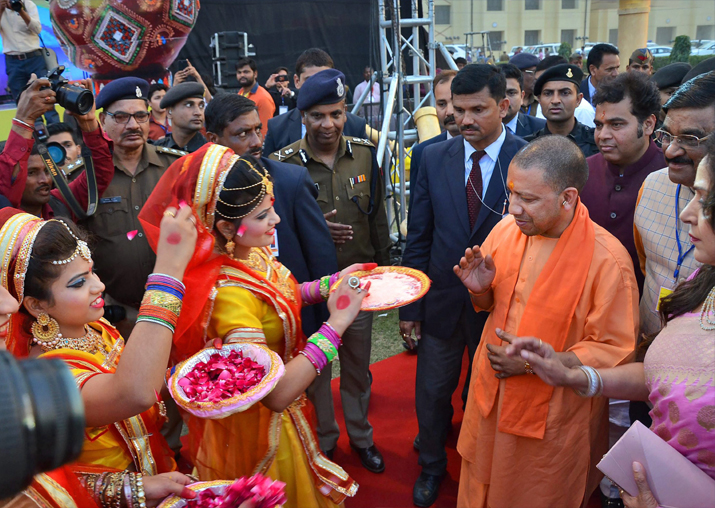 Holi celebrations on a grand scale in Mathura began today with Chief Minister Yogi Adityanath's arrival here.
The Chief Minister spent the entire day at Lohwan village where he met kids and distributed books among them. Later, the CM met women of the village. These women are running businesses on their own after getting skill development training.
The CM also attended Brij Mahotsav in Mathrua. Speaking on the occasion, Yogi said that time has come to 'take this event to an international level'.
"Holi should be celebrated in a manner that people from across the world arrive in Mathura," Yogi, who was accompanied by local MP Hema Malini, said.
The BJP government in Uttar Pradesh is organising a two-day festival in Mathura and Barsana to commemorate the traditional 'Latthmaar Holi'. 
The CM is scheduled to visit Barsana on February 24 to celebrate the festival.
The event is being organised almost a week ahead of the Holi, which falls on March 2 this year.
In Ayodhya last year, the government had similarly organised a 'Deepotsav' on the occasion of Diwali.