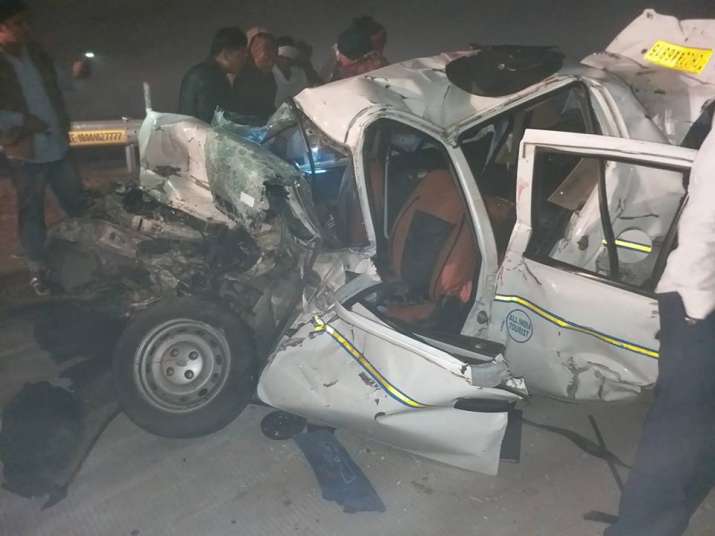 In a shocking case of public system failure, six critically injured people had to wait for almost two hours for an ambulance to arrive at the ultra-modern Yamuna expressway near Mathura in Uttar Pradesh on Saturday. 
The six person - four youth and two elderly - were injured after two cars collided on the high-speed expressway. The driver of one of the cars lost his life on the spot. 
The accident occurred at around 8:30 pm but the ambulances did not arrive till 10 pm. According to eyewitnesses, the police which had arrived at the scene almost immediately after the accident also did not help transport the injured to nearest hospital. 
It was only after two employees of India TV digital team, who were passing by, raised the alarm, the police and locals swung into action and sent two of the injured to hospital in the cop car. 
"Was passing through the Yamuna expressway when saw this tragic accident.. as per eyewitnesses, a driver of the two cars succumbed to his injuries while waiting for help.
"The police kept on denying help to the injured till we two India TV employees forced them to take the victims to a nearby hospital. Also, locals told that ambulance reached around 1.5 hours after the first call was made," Abhinav Gupta, India TV said. 
The accident, the reporter said took place merely four to five kilometers away from Mathura toll plaza. 
The cause of the accident was unknown.