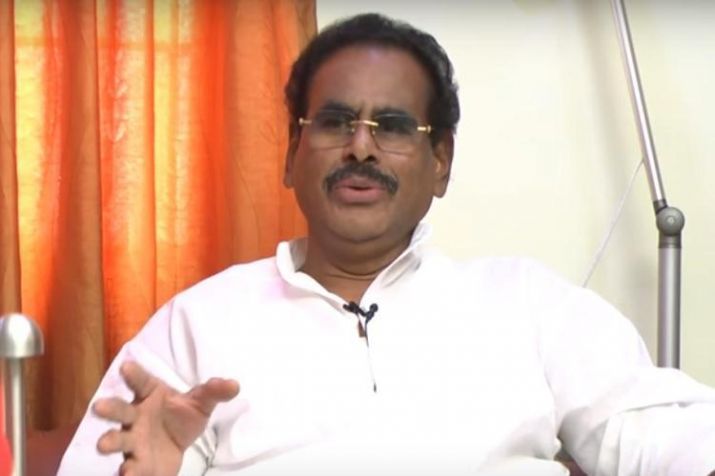 Jailed AIADMK leader Sasikala's husband Natarajan Maruthappa passed away at a hospital in Chennai on Tuesday after multi-organ failure. He was 75.
"It is with profound grief and sorrow that we announce the sad demise of Natarajan Maruthappa at 1.35 am today," an official release issued by Shanmuga Priyan, chief operating officer of Gleneagles Global Health City, said. 
Natarajan was admitted to the hospital on Saturday with severe chest infection and was put on ventilator support. 
In October last year, M Natarajan had undergone liver and kidney transplantation from a brain-dead donor. 
Sasikala, serving a four-year imprisonment in a disproportionate assets case in the central prison in Bengaluru, had visited her husband after obtaining emergency parole last year.