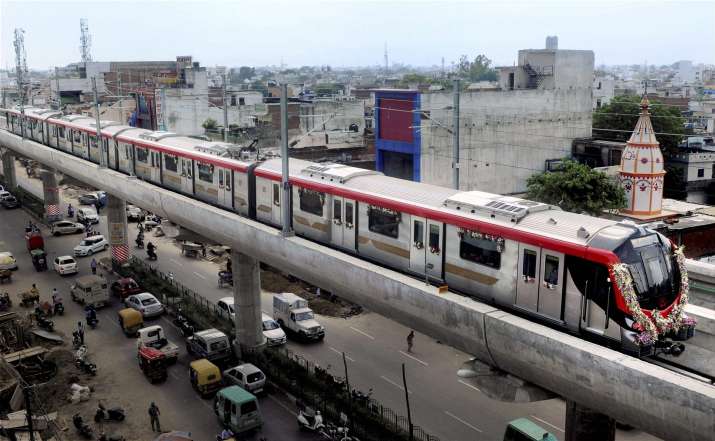 The Lucknow Metro, which opened to public for commercial operations, ran into trouble on its very first day after a technical snag resulted in around 500 passengers getting stuck near the Mawaiya station for around an hour.
Commuters were left to struggle without lights and air-conditioners inside the train for over 20 minutes before the rescue team arrived.
A team of the Lucknow Metro Rail Corporation (LMRC) was sent to the spot and it took a while before they could detect the fault. The officials said the train had some fault in its traction.
A second train was rushed to ferry the passengers who had to be evacuated through an emergency exit. Many commuters complained that they had taken the metro to save time as they had to catch a flight and feared they would miss it.  
Meanwhile, all other trains are plying on the parallel track, officials said.