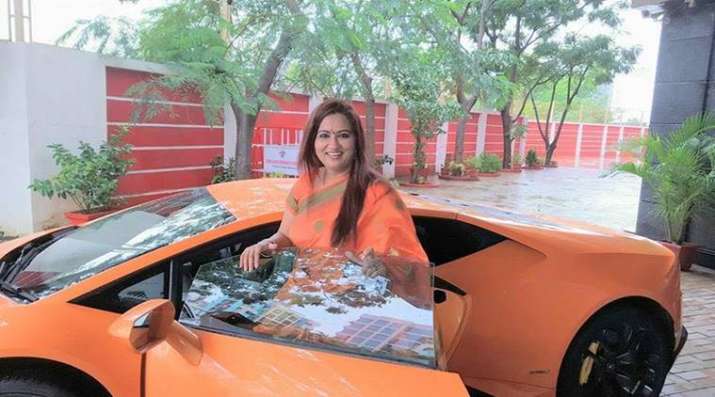 In not much of a delightful reception of a gift as expensive as a Rs 3.5 crore Lamborghini, wife of BJP MLA Narendra Mehta rammed her jazzy new sports car into a stationary auto rickshaw. The car was the BJP MLA's gift to his wife on her birthday on August 26.
Though it is still unknown who was in the driving seat of the car, two or three pedestrians were almost missed from getting crushed on the Mira Bhayander Road.
As per eye-witnesses, the car was in Mehta's wife Suman's control who is the chairperson of the family run Seven Square Academy school, near Deepak hospital, Bhayander (east).
No police complaint has been registered yet, however, a video of the accident has been doing the rounds of social media.
In the video, the Lamborghini is seen ramming into the auto rickshaw that turned direction due to the impact of the crash. Mehta is seen running towards the car to look for damages. After that he has a talk with the driver, though their faces are not visible.
As the incident occurred outside a school, the orange car was later taken inside the premises.
There hasn't been any hint of a case being registered from the police, neither the details of the owner of auto rickshaw and damages caused were known.
(Video credit: TV 9 Gujarati)