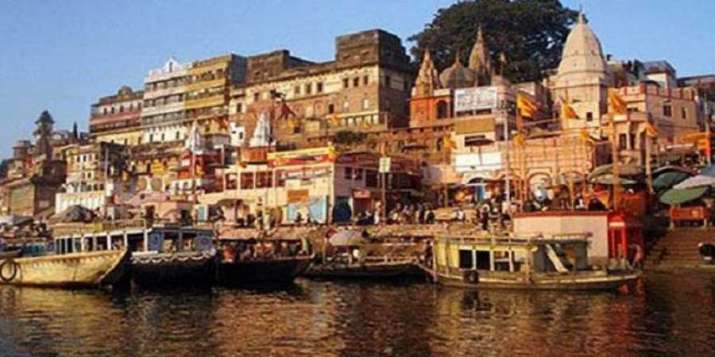 Within 48 hours, over 10 lakh pilgrims visited Kashi Vishwanath temple located in Varanasi district of Uttar Pradesh.
In a historic step, the Kashi Vishwanath Temple Trust opened the temple's sanctum sanctorum for devotees an hour after 'Shayan Aarti' on Sunday night, reported the TOI. 
The move was taken a day before Mahashivratri. Normally, doors open at dawn after completion of 'Mangala Aarti'.
The temple is dedicated to Lord Vishwanath. As the temple remained open on Monday night, officials estimated that over 10 lakh pilgrims visited at Kashi Vishwanath temple premises by Tuesday night. 
The decision was taken as lakhs of pilgrims had reached Kashi from Pragyaraj Kumbh. In order to perform Mahashivratri rituals, they assembled in and around the temple. 
"Due to pilgrim pressure, particularly with women and children queuing up outside the temple, I exercised my special privilege and allowed the temple and local administration to reopen the sanctum sanctorum, an hour after Shayan Aarti on Sunday," the English Daily further reported Kashi Vishwanath Temple Trust chairman Ashok Dwivedi as saying,