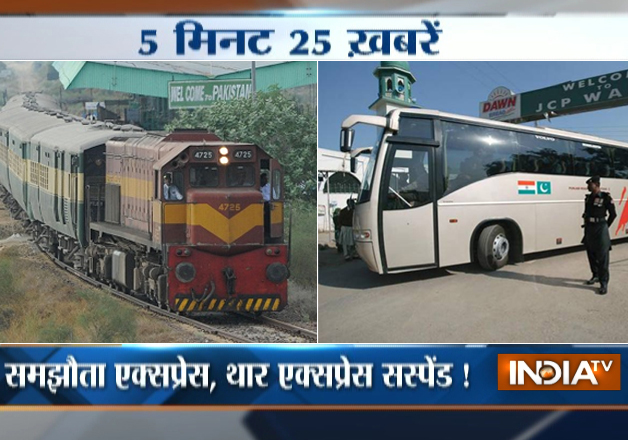 The Government of India is considering tightening the screws on Pakistan after the ghastly Uri terror attack that left 18 jawans martyred and several others injured. 
According to reports, besides scrapping the Indus Water Treaty, New Delhi is also mulling over the idea of revoking the Most Favoured Nation status given to Islamabad.
Other steps under the government's consideration to isolate Pakistan include suspension of Samjhauta Express, Lahore bus service and the Thar Express.
It is also believed that India has even raised the issue with Pakistan's all-weather ally China at the diplomatic level.
Sources said that steps including a crackdown on the pro-Pakistani brigade, NGOs and Hurriyat leaders are also being considered by the government.
The moves under consideration are said to be part of a larger plan of economic and diplomatic crackdown against Pakistan.
Meanwhile, top officials of the Air Force and Army have held several rounds of parleys to discuss the preparedness of security forces along the LoC.
Systems along the LoC are being upgraded, sources said, adding that mobilisation of Army has begun. Backup forces have also been kept on stand by mode.
Several security drills have been conducted in the region, they said.
All movements near LoC have been stopped. Even police forces are not allowed to go near the LoC, they added.
Meanwhile, Prime Minister Narendra Modi has sought a report from the Water Resource Ministry on the prospects of ending the Indus Water Treaty signed between the two nations in 1960.
Experts have also pointed out that these options are enough to convey to Pakistan that India has the courage to hurt it where it matters the most.