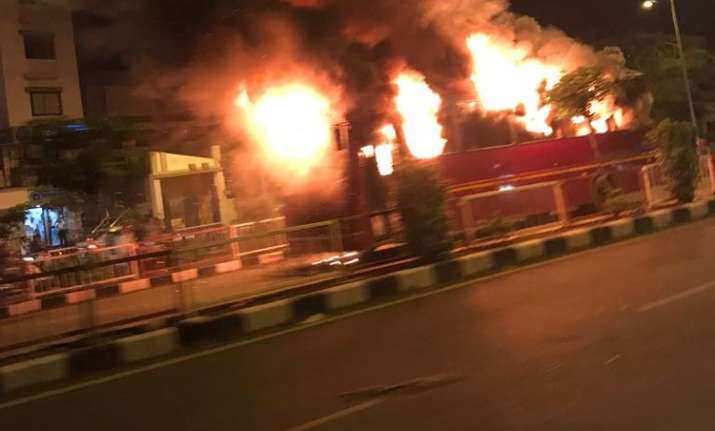 Angry protesters on Tuesday set on fire two civic transport buses in Surat after police detained some Patidar youth for allegedly trying to disrupt an event by the Bharatiya Janata Party Yuva Morcha in the city. The incident took place in the Patidar-dominated Kapodra area of Surat.
The violent incident was preceded by arrest of over a dozen people, reportedly associated with the Patidar Anamat Andolan Samiti (PAAS), the Patel quota agitation body led by Hardik Patel. The city police detained the youth as they tried to stage protest at Saurashtra Bhavan against BJP leader Rutvij Patel's programme, organised by BJP's Youth Wing. 
The protesters pelted stones at the police, said Surat Police Commissioner Satish Sharma. 
"Some persons created ruckus at the venue and also threw stones at police. They even torched two buses at Hirabaug circle. Luckily, no one was injured. The situation is now under control in Kapodra area as well as rest of the city," he said. 
To bring the situation under control, police used lathi-charge and also detained around 10 persons, said a control room official. 
"The ruckus was created by 6 to 7 persons. Otherwise, the entire Patel community is with us," said Rutvij Patel, president of state BJP's youth wing. 
In a late night release, Hardik Patel claimed that his organisation had asked the police not to allow any program in the Patidar-dominated areas of the city. 
He also claimed that the protest was peaceful but the police used lathi-charge for no reason.