Follow us on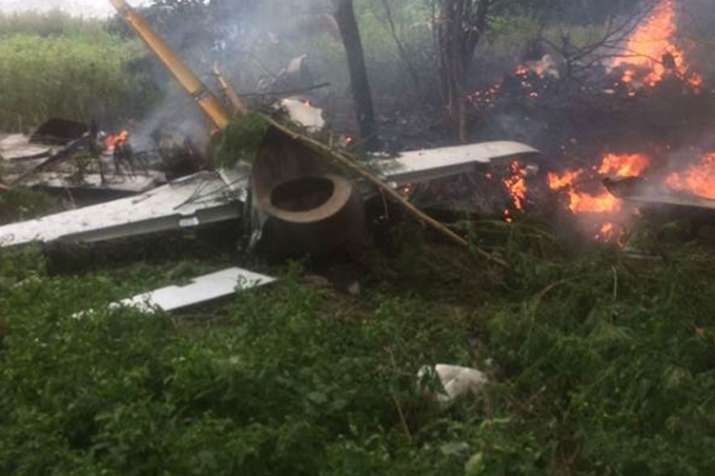 An Indian Air Force (IAF) training aircraft on a routine mission crashed in in Keesara village in Telangana on Thursday, Air Force sources said. The pilot of the craft is safe and no injury has been reported.
The trainee aircraft Kiran crashed at 11:45 am this morning. It left from Hakimpet Air Force station in Hyderabad for a routine training mission. A colonel will be ascertaining the cause of the incident.
"Close to village Gopasar, some 70 km from Jodhpur, the engine of the plane caught fire due to some technical snag," an official source said.
The pilots immediately steered the plane away from populated areas to ensure that there are no casualties and then ejected, the source said. Both pilots landed on the ground unhurt.
"The plane crashed in a open field after catching fire.
The entire field was strewn with debris," said CO, Balesar, Ajeet Singh adding that no loss of life was reported.
According to the locals, the plane turned into a ball of fire in the sky and came shooting down towards the ground, wobbling a bit, before it crashed in the field with a bang.
IAF officials rushed to the spot and cordoned off the entire area, they said.
The incident comes just two days after an IAF helicopter crashed in Arunachal Pradesh.
The chopper had had taken off on Tuesday from Pilputu helipad near Sagalee in Papum Pare district. It lost contact with the ground staff minutes after take-off, officials had said.