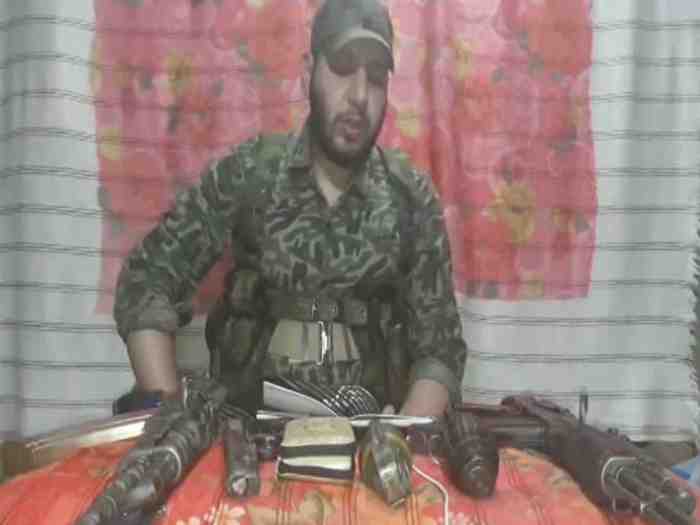 Top Lashkar-e-Taiba (LeT) commander Bashir Lashkari, believed to be behind the killing of six policemen last month, was among two militants gunned down by security forces in Jammu and Kashmir's Anantnag district today, police said. Militants were holed up inside a house in Brenthi Batapora village of Anantnag and security forces had to blast their way in using explosives. 
Two civilians, 44-year-old Tahira and 21-year-old Shadab Ahmad Chopan, were also killed during the operation, police said. The civilians were part of a stone pelting crowd of protesters attacking the security forces during the operation.
"The encounter is over. Two militants have been killed," Director General of Police S P Vaid told PTI.
Vaid said the slain militants had been identified as Bashir Lashkari and Azad Ahmed Malik "Dada", both affiliated with the LeT. Lashkari, a top LeT commander who carried a reward of Rs 10 lakh on his head, belonged to Kokernag area of the district.
Lashkari, according to security forces, had masterminded and carried out an attack in Achabal area of Anantnag on June 16 in which six policemen, including Station House Officer (SHO) Feroz Dar, were killed and their bodies mutilated.
Security forces launched a cordon-and-search operation in Brenti-Batpora in Anantnag early today after they received information about the presence of militants, including Lashkari, a police official said.
He said the search operation turned into an encounter after the militants opened fire on security forces.
Two civilians killed 
Earlier in the day, a middle-aged woman identified as Tahira was caught in crossfire between security forces and militants holed up inside the house in the village. Chopan was reportedly killed in security forces 'action against protesters near the encounter site.
Chopan had firearm injuries in his face and was declared dead at the SKIMS hospital here, a police official said. Four other persons were admitted to hospitals with firearm injuries sustained near the encounter site, he added.
While the woman was killed in the morning, the youth was hit by a bullet. He was shifted to a Srinagar hospital where he succumbed to injuries.
Massive protests had broken out in the village as stone pelting protesters clashed with the security forces near the gunfight site. Twelve people were injured during the clashes.
There was a standoff between the holed up militants and the security forces in the village because some civilians were present inside the house where the militants were hiding.
A senior police officer told reporters that 17 civilians were rescued from the shootout site before the security forces started the final assault against the holed up militants and blasted the house.
Who was Bashir Lashkari?
Laskari hailed from Sopshali Kokarnag area in Anantnag district. Also known by his alias Abu Okasha, Bashir Ahmed "Lashkari" came into limelight when he masterminded and carried out an attack on a police vehicle killing six cops on spot. Militants led by Lashkari also mutilated bodies of slain policemen. 
Lashkari had crossed the Line of Control (LoC) in 1999 and had taken arms training in Pakistan occupied Kashmir (PoK). He returned from PoK in 2012 under Omar Abdullah government's Amnesty scheme and led a normal life after his release from jail in 2014. However, in October 2015 he again joined militant ranks, police sources said. 
Soon after re-joining the LeT, he led a small group of armed militants in South Kashmir. Security agencies had categorised him in the list of A+++ militants and announced a Rs 10 lakh reward on his head. He was also behind the recruitment of many youths into militant outfit.