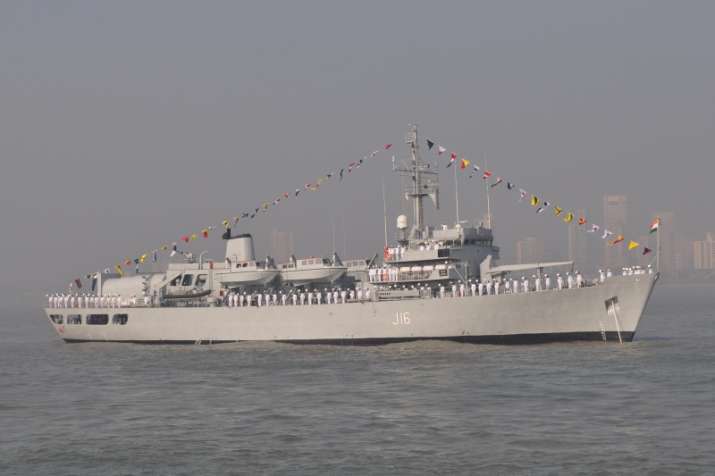 Three fishermen died and nine went missing off the coast of Munambam on Tuesday when their boat was hit by a merchant ship, officials said.
The incident occurred at 3.30 am. The boat, which had 14 fishermen aboard, was 24 nautical miles off the Munambam coast when the merchant vessel hit it. The boat capsized soon after the hit and merchant ship fled the scene.
Bodies of two fishermen who died were brought to the coast and two injured fishermen were admitted to a hospital, the police said. A search is on to trace nine people still missing in the mishap.
Reportedly, the boat had 11 fishermen from Tamil Nadu, two from West Bengal and one from Kerala. Defence sources said the merchant vessel involved in the incident has been identified. However, the matter could be confirmed only after interrogation. The identified merchant vessel is registered in India.
The Navy has diverted a Sea King helicopter which was en route to the area for search and rescue of survivors.
While one Dornier aircraft was diverted for search operations, another one was sent to locate the merchant ships which were present in the surrounding areas at the time of the collision, a defence spokesperson said.
INS Jamuna has also proceeded to the area for search and rescue of missing fishermen. An advanced light helicopter has been kept on standby. Indian Coast Guard has dispatched an interceptor boat and a ship to the area. Meanwhile, the Directorate General of Shipping (GoI) has been made the nodal agency to take action against the erring merchant vessel.
The Joint Operation Centre in Kochi, under the Southern Naval Command, is monitoring the entire operation.
In a similar incident, two fishermen were injured when a foreign vessel allegedly hit their fishing boat off the coast of Munambam on June 7.