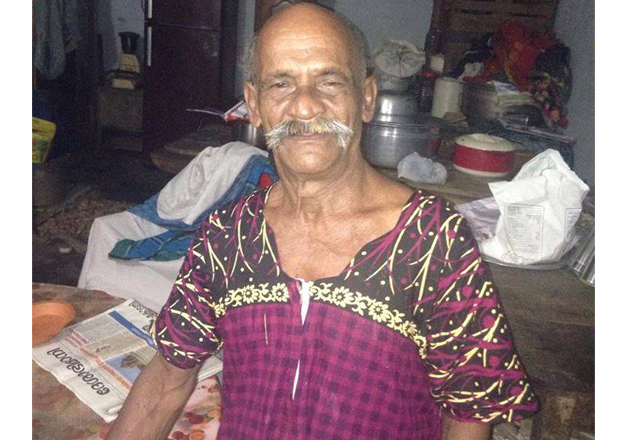 The government's overnight move to demonetise high-denomination currency notes came as a hit not only for black money hoarders, but also the common man who has been struggling to cope with the cash crunch three weeks since the announcement. 
One such example is that of 70-year-old Yahiya, who runs a small hotel and tea shop in Kerala's Kollam. 
Dr Ashraf Kadakkal, assistant professor at University of Kerala, in his Facebook post last night, narrated how Yahiya is struggling for survival following the demonetisation drive and why he shaved off half his head in protest and vowed not to grow his hair until Prime Minister Narendra Modi is voted out of power. 
Ashraf shared the story of Yahiya with his post titled 'Mann Ki Baat from a small hotel owner to a former tea vendor', narrating Yahiya's torment.
"My name is Yahiya. Peers call me Yahi, others prefer calling Yahikkakka. I am nearly 70 years old, a native of Kadakkal Mukkunnam in Kerala's Kollam district. I live with my wife and two daughters."     
"When I realised that the money I make from climbing coconut trees and working in farms is not enough to marry off my daughter, I sold everything I had and went to the Gulf. Nothing but a life of suffering awaited me there, a poor, uneducated man. I came back with whatever little I made. With that money, and a bank loan from Kadakkal Co-operative bank, I got my daughter married."
"I found a new way to sustain myself and family by starting this RMS fast food joint. I handle the entire hotel myself, from cooking to serving to cleaning. So I chose to wear a nightie. My customers enjoy the tasty beef and chicken fry I serve from 5 PM till midnight, and stay entertained by what they consider a ridiculous attire for a man. Had I been running this store in Gujarat and Madhya Pradesh, I would have been hanged."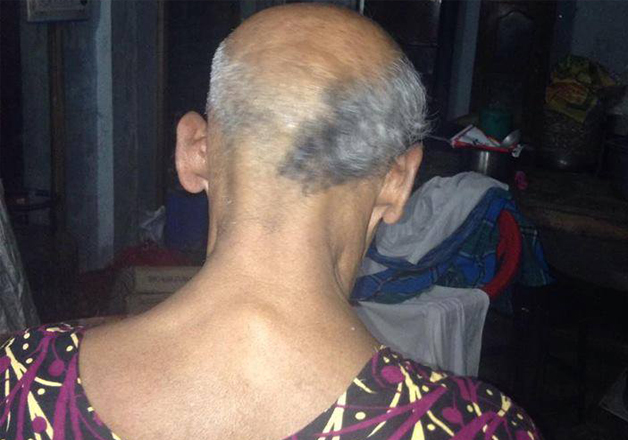 "I was living, facing one day at a time, till prime minister Modi announced the demonetisation of Rs 500 and Rs 1,000 currency notes. I had Rs 23,000 in cash, all in the old notes. I tried my best to get it exchanged from nearby banks, stood in queues for two days. On the second day, my blood sugar level dropped and I almost collapsed. Some Good Samaritans helped me to a government hospital."
"Other than the loan account at the co-operative bank, I don't have a bank account. Since all transactions at co-operative banks were frozen, I realised I cannot get it deposited anywhere. How many days should I stand in queues to get the money I saved, my money, the money I made working hard for hours straight over the years, deposited? When I got home from the hospital, I lit my choolah and burnt the entire Rs 23,000 in it. I then went to a nearby barber shop, shaved off half my already bald head."
"I vow to grow it back only when prime minister Modiji, the man who, in a jiffy, burnt all my hard work and savings into ashes, is voted out of power and this country is saved. This is my pledge and my protest."
Dr Ashraf then ended his post saying, "Dear Yahikkakka, sorry for treating you like a clown all these years. Your protest is so powerful and meaningful that the strongest party in our state is conducting the bandh tomorrow."