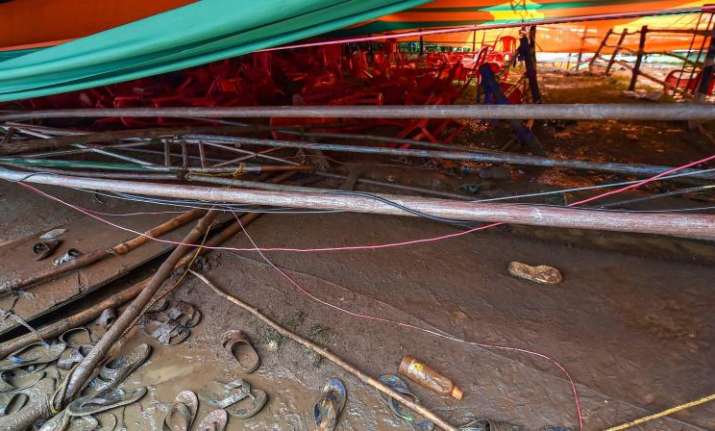 In a severe indictment of the West Bengal government, a probe team of Central government, while investing how a tent collapsed during PM Modi's rally in West Bengal's Midnapore on July 16, has accused local authorities of lapses. 
According to news agency PTI, in its report submitted to union home ministry, the probe team has claimed that not enough state police personnel were deployed within the five km radius of the Prime Minister's function.
The probe team has also said that adequate cooperation was not provided to the Prime Minister's advance security liaison team. 
The central team also submitted that the Special Protection Group (SPG) secures the inner arch of the Prime Minister and the responsibility of giving security in the outer layers rests with the state government. Local authorities failed in the second task, an official said.
The investigation has also found that proper logistical help was not given to the advance security liaisoning team which visited the state two weeks before the Prime Minister's visit.
During their interactions with the state government officials, the findings of the team was refuted by the local authorities saying it had deputed 1,000 personnel for Modi's rally and all cooperation was offered to the advance security team, another official said.
The makeshift tent, erected next to the main entrance of the rally venue to shelter people from rain, collapsed when Modi was midway through his speech.
Modi later visited the hospital where the injured, including 50 women, were undergoing treatment.
(With PTI inputs)