Follow us on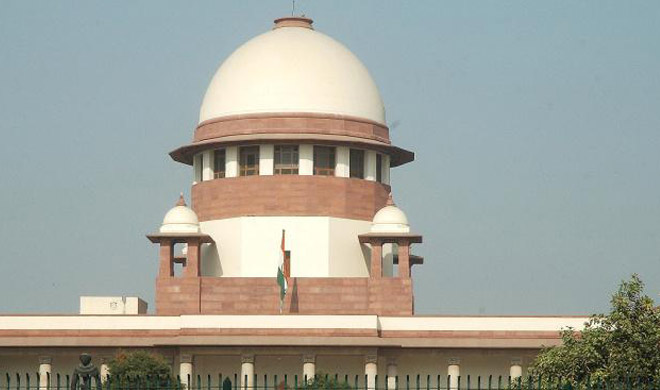 New Delhi: Newly carved out state Telangana cannot claim "absolute" right over institutions merely because they are located in its capital Hyderabad which is being shared by Andhra Pradesh also, the Supreme Court has held.
The verdict, having far-reaching consequences in matters relating to division of assets and liabilities between Andhra Pradesh and Telangana post 2014 bifurcation, has set aside a High Court verdict upholding freezing of bank accounts of Andhra Pradesh State Council (APSC) of Higher Education on the ground that now APSC assets belong to Telangana State Council (TSC) of Higher Education as it is located in Hyderabad.
"In the instant case, the State of Telangana has claimed ownership over the entire funds and assets of the (erstwhile) APSC. This could surely not have been the intention of the legislature while enacting the Reorganisation Act, 2014.
"The main thrust of the argument of both senior counsel appearing on behalf of State of Telangana, as well as the impugned judgment and order passed by the High Court is that the successor State of Andhra Pradesh has absolutely no right over the institutions in the city of Hyderabad, by virtue of the fact that Hyderabad falls in the successor State of Telangana.
"We are wholly unable to agree with this contention advanced on behalf of the State of Telangana. If this contention is accepted, it would render Section 47 of the Act, which provides for apportionment of assets and liabilities among the successor States, useless and nugatory," a Bench of justices V Gopala Gowda and Arun Mishra said.
Referring to the 2014 Reorganisation Act that had paved the way for creation of Telangana, it said that the issue of bifurcation of States is "both sensitive as well as tricky".
"Adequate care has to be taken by the legislature while drafting legislations such as the Reorganisation Act, 2014 to ensure a smooth division of all assets, liabilities and funds between the States to make sure that the interests of the citizens living in these States are protected adequately.
"Therefore, care must be taken to ensure that no discrimination is done against either of the successor State. Thus while interpreting statutes of such nature, the courts must ensure that all parts of the statute are given effect to," the bench said.