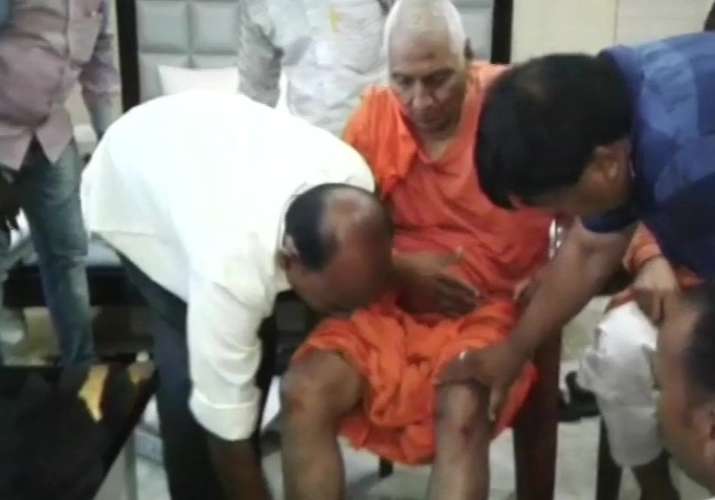 Social activist Swami Agnivesh has been allegedly thrashed by BJP Yuva Morcha and ABVP workers in Jharkhand's Pakur. The activist , who was in Pakur today to attend a public meeting, alleged that the local authorities did not come to his rescue despite repeated requests. 
"There was no police personnel present there. Even when I repeatedly called SP and DM they didn't turn up. I was told that ABVP and BJP Yuva Morcha workers want to protest...When I left from there, they suddenly attacked and hurled abuses at me," Agnivesh told ANI after the attack. 
The social activist claimed that he had requested the BJP youth workers to come in for talks but they refused. I want that they be identified from CCTV footage and video available with media and action be taken against them, he said. 
Activist Swami Agnivesh was thrashed, allegedly by BJP Yuva Morcha workers in Jharkhand's Pakur, earlier today. More details awaited. pic.twitter.com/59kqoV9uj4

— ANI (@ANI) July 17, 2018
The local police denied having any prior information about the event but has ensured that the culprits will not be spared. 
Swami Agnivesh, who claims to be a religious leader, politicians and a social workers, was a central part of Anna Hazare's Lokpal campaign and has acted as an interolocuter between Naxals and the government before. He consistently grabs headlines for his controversial remarks. 
In 2011, a religious leader had slapped Swami Agnivesh for making a controversial statement about Amarnath Cave. 
Watch video: