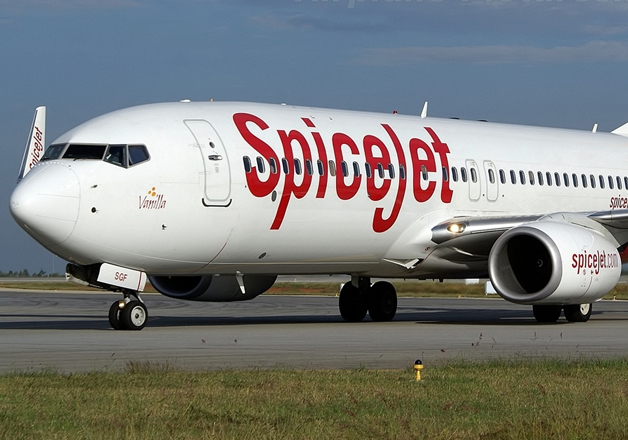 Amritsar: A suspicious bag was found inside an Amritsar-bound SpiceJet flight on Thursday. According to reports, all passengers were de-boarded safely at the Guru Ram Das Jee International Airport.
The aircraft was removed from the runway and parked in an isolated spot for the search. A bomb disposal squad of security agencies entered the aircraft to carry out a search operation.
SpiceJet Flight 56, which departed from Dubai at 4.05 am, arrived here at 8.51 am. Reports say that the Air Traffic Control was alerted after a bag was found unattended by the SpiceJet flight crew.
Flight operations at the airport were suspended following the incident, an official said, adding that none of the passengers had claimed the recovered bag.
SpiceJet first launched direct flights to Dubai in October 2015. The flight carrier connects eight cities to Dubai, including connecting flights from a dozen more cities.