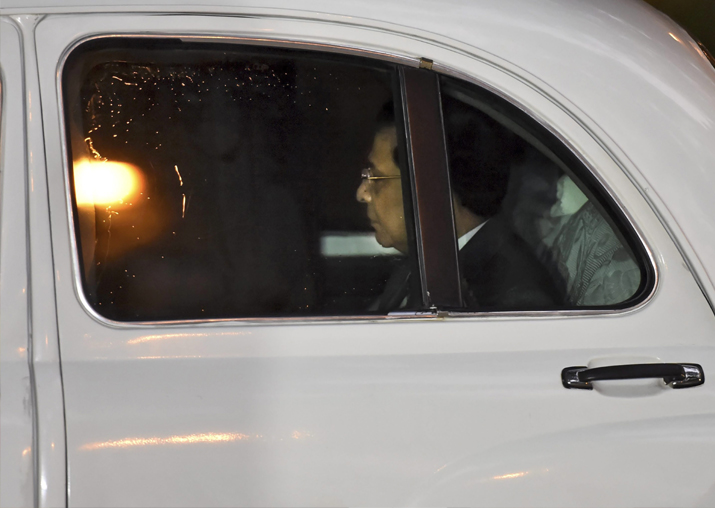 Chief Justice of India Dipak Misra on Thursday held a meeting with four senior-most Supreme Court judges to resolve issues raised by them during a press conference on January 12.
The meeting between the CJI and four judges-- Justices J Chelameswar, Ranjan Gogoi, Madan B Lokur and Kurian Joseph -- lasted for around 10-15 minutes before resumption of court proceedings at 10:30 am, court sources said.
They said that no other judge was present at the meeting.
On Wednesday, the meeting could not take place as Justice Chelameswar was indisposed.
An uneasy truce was reached on Tuesday after the CJI reached out to the four dissenting judges to resolve a rift with them over the allocation of cases in the Supreme Court.
Recusal of Justice Arun Mishra from hearing the matter of judge Loya's death is seen by some as an indication of thaw between the CJI and the warring judges who had raised the issue of important cases being listed before judges who are relatively junior to them in terms of years spent in the top court.
During the Tuesday meeting, the sources had said, Justice Misra and the rebel judges had discussed all the outstanding issues, point of contentions and differences.
The sources said the Chief Justice took the initiative of meeting the four judges on January 16 as they were not satisfied with the outcome of a meeting of all judges held the previous day.
On January 15 a misplaced impression was generated that all the issues were resolved after Attorney General KK Venugopal had said that the events since January 12 were a "storm in a tea cup" and that "everything is settled".
In an unprecedented presser on January 12, the four senior-most judges of the apex court had raised a litany of problems, including assigning of cases in the top court, and said there were certain issues afflicting the country's highest court.