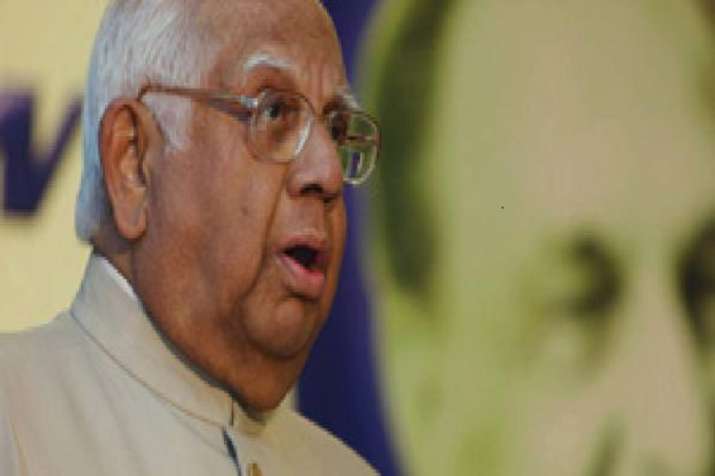 Former Lok Sabha Speaker Somnath Chatterjee passed away at 8.15 am on Monday. He breathed his last after suffering a cardiac arrest while undergoing treatment at a Kolkata hospital. Chatterjee, 89, was suffering from a kidney-related ailment and was admitted to the hospital on Tuesday, where he was put on life support. 
Born on July 25, 1929, Somnath Chatterjee was an Indian politician who had been associated with the Communist Party of India (Marxist) from 1968 to 2008.
The former Lok Sabha speaker was elected to the Parliament's Lower House for ten times since 1971 due to the death of his father, who had been elected from that constituency.
Chatterjee continued serving as the leader of his party in the Lok Sabha from 1989 until 2004.
He was elected for the tenth time in 2004 as a member of the 14th Lok Sabha from Bolpur Lok Sabha constituency, which is considered to be a CPI(M) stronghold.
He served as the speaker of the Lok Sabha from 2004 to 2009, except in the 1984 election when he was defeated by West Bengal Chief Minister Mamata Banerjee. 
Somnath Chatterjee was appointed as the pro-term speaker after the 2004 elections and was unanimously elected as the Speaker of the 14th Lok Sabha on June 4, 2004.
Chatterjee was expelled from the Communist Party of India-Marxist (CPI-M) in July 2008 ""for seriously compromising the position of the party" as he had refused to resign as the speaker following withdrawal of CPI-M support from the United Progressive Alliance (UPA) government over the Indo-US Civil Nuclear Deal.
Describing July 23, 2008 as "one of the saddest days of my life," Chatterjee had said in a statement that, "The speaker of Lok Sabha, like the speakers of other elected assemblies, while acting as such does not and cannot represent any political party."
It was on his initiative that proceedings of the Zero Hour were telecast live from July 5, 2004.
He shared a close relation with CPI(M) stalwart Jyoti Basu who had also made him the chairman of West Bengal Industrial Development Corporation (WBIDC), trusting him with the responsibility to turn the state around in bringing in investments and starting new ventures.
The lawyer-turned politician had acknowledged Basu's role in guiding him, saying "he has always given me unstinted support and encouragement."
He is survived by wife Renu, a son and two daughters.
Former Lok Sabha speaker Somnath Chatterjee had won the Outstanding Parliamentarian Award in 1996.