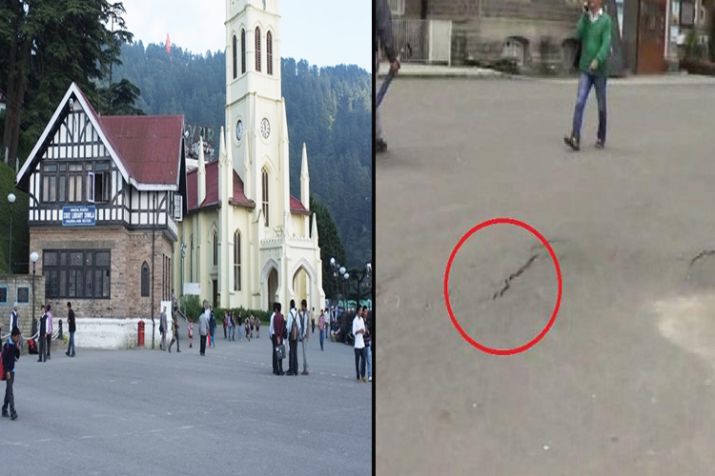 The historic ridge in Shimla has developed cracks endangering the centuries-old heritage. The cracks were noticed after the hilly-city was battered by heavy rains in the last few days. The local administration has put barricades around the cracks but is yet to take substantial steps to protect the area. 
Shimla, which had experienced a particularly parched summer this year, witnessed the highest rainfall for August in 117 years on Tuesday, August 14.
According to the Meteorological (MeT) department data, 277 mm rainfall was recorded in a day in August, 1901.
This is not for the first time that cracks have been noticed in the ridge. In 2011, a portion of the ridge had collapsed above the Lakkar Bazar bus stand. Several shops were destroyed in the incident.
Prominent landmarks on the Ridge include a neo-Gothic structure of Church from 1844 and a Tudorbethan styled library built in 1910.
There are three statues on the ridge; that of Mahatma Gandhi, Indira Gandhi, and Dr YS Parmar, the first chief minister of Himachal Pradesh.