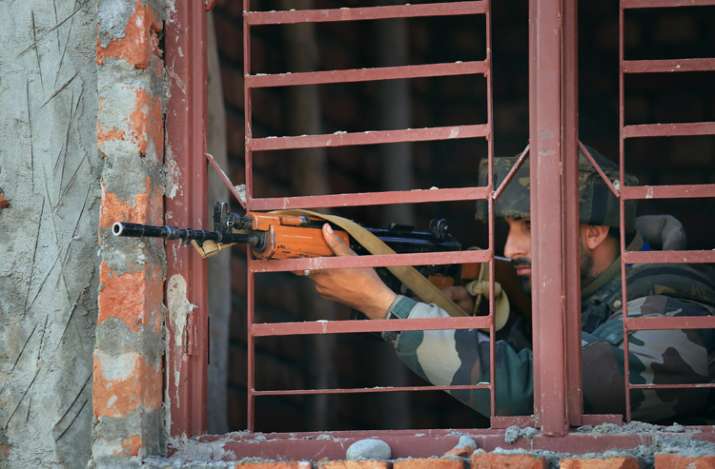 Security forces on Monday gunned down three terrorists in a brief encounter at  Hakoora area of Anantnag district in south Kashmir. According to sources, the encounter broke out in the wee hours on Monday morning. No collateral damage was suffered by the security forces. 
The police have identified two of the terrorists as Eesa Fazli of Srinagar and Syed Owais of Kokernag. The identity of the third terrorist is being ascertained.  
Arms and ammunition, including AK 47 rifles, pistols and hand grenades were recovered from the encounter site, police officials said.
Among the killed terrorists, one was involved in a recent attack on a police guard post at Soura in which one police constable had attained martyrdom.
The authorities have ordered the closure of all schools and colleges for today, fearing the protests as one of the killed terrorists belongs to Soura of Srinagar city.
Restrictions have been imposed in old Srinagar city and high-speed internet is also down.
Watch: Three terrorists killed in a brief encounter with security forces in Anantnag's Hakura