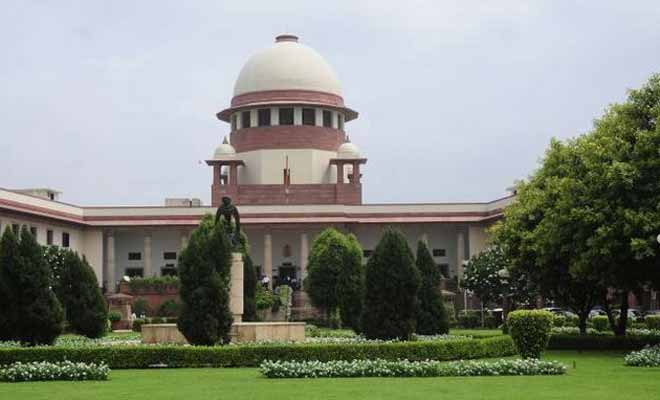 The Supreme Court today issued notice to the central government on its notification banning the sale and purchase of cattle at animal markets for slaughter.
The apex court asked the centre to submit its response within two weeks while hearing two separate petitions challenging the new cattle trade notification. 
A vacation bench comprising Justices R K Agrawal and S K Kaul fixed the matter for hearing on July 11.
Additional solicitor general P S Narasimha, appearing for the Centre, told the bench that intention behind bringing the notification was to have a regulatory regime on cattle trade across the country.
He also told the apex court that the Madras High Court has recently granted interim stay on the notification.
One of the petitioners, who has approached the apex court challenging the notification, has claimed in his plea that the provisions in the notification were unconstitutional as they violated the fundamental rights, including freedom of conscience and religion and right to livelihood.
The Centre had on May 26 banned the sale and purchase of cattle from animal markets for slaughter through an environment ministry notification -- 'Prevention of Cruelty to Animals (Regulation of Livestock Markets) Rules, 2017' under the Prevention of Cruelty to Animals Act.
(With PTI inputs)