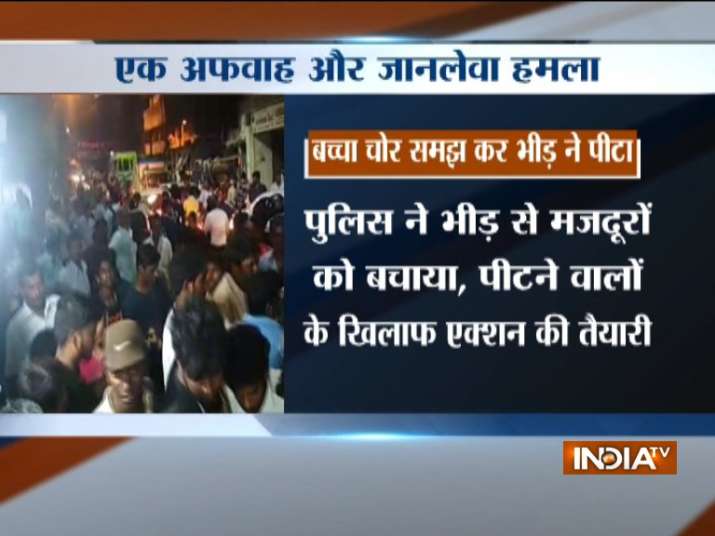 Rumour-driven mob lynching has emerged as a new menace that is threatening to disrupt the maintenance of peace and law and order in the country.
WhatsApp rumours have already claimed at least 29 lives in last 4 months in the country.
And on Monday, yet another rumour incited a Chennai mob to lynch two "innocent" boys who were mistaken for "child-lifters". 
The victims suffered severe injuries and they have been admitted to the hospital.
The police investigation has revealed that the two boys, who were lynched by the mob, were labourers who were working on a metro rail project.
The incident took place on Monday when the two labourers were returning home after finishing the work for the day. 
One of the labourers saw some kids playing on the street and out of affection, he caressed one of them.
A bystander mistook the labourers for "child-lifters" and raised the alarm.
A mob assembled at the spot and started lynching the two "innocent" labourers.
The victims could not defend themselves as they were from Odisha and could not speak or understand Tamil.
Fortunately, the police arrived at the spot in time and rescued the two helpless labourers.
According to sources, in view of the increasing incidents of rumour-driven mob lynching, the government is planning to bring social media policy soon.
Watch: Chennai mob thrashes two 'innocent' labourers