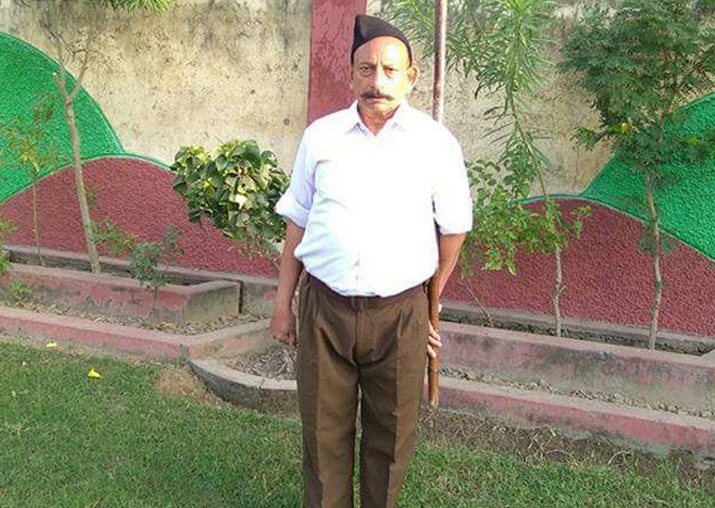 Two motorcycle-borne youths shot dead an RSS worker at Kailash Nagar area of the city today. 
The incident took place when the deceased, who has been identified as Ravinder Gosain (60), was returning home after attending the RSS' morning drill.
RSS' city secretary Yash Giri said that Gosain was on his way back home after attending the shakha when he was attacked and killed.
Gosai, who was the chief of Raghunath Nagar Shakha of RSS in Ludhian, died on the spot, the police said, adding the assailants were absconding.
This is not the first time that an RSS worker has been attacked in the state. In February 2016, Naresh Kumar was attacked, however, he escaped unscathed.