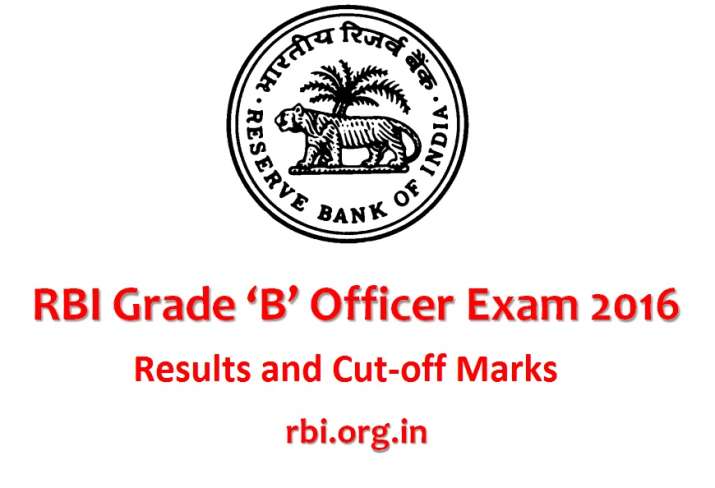 Reserve Bank of India(www.rbi.org.in): RBI Officer Grade B 2016 Results and Cut-off Marks will be delcared on or before 10th September. Candidates can check theit reuslts at official website at www.rbi.org.in
RBI has conducted the Phase-I Online Examination on September 4, 2016. Thousands of candidates appeared for the exam. RBI will declare the Result of RBI Officer Grade B 2016 on or before September 10, 2016 along with the Cutoff. The Phase-II Online Examination will be held on or before September 19, 2016. The Result of Phase-II RBI Officer Grade B 2016 will be declared on or before September 25, 2016.
Reserve Bank of India (RBI) had announced for 182 Grade B officer vacancies. Vacancies are available in various departments: General (163), Economic and Policy Research (11) and Statistics & Information Management (08). The Bank has announced the vacancy through advertisement number 1/2016-17.
RBI has opted for strict selection process. Selection process includes phase 1 and phase 2 examinations along with interview.
About RBI
The Reserve Bank of India is India's central banking institution, which controls the monetary policy of the Indian rupee. It commenced its operations on 1 April 1935 during the British Rule in accordance with the provisions of the Reserve Bank of India Act, 1934. The original share capital was divided into shares of 100 each fully paid, which were initially owned entirely by private shareholders. Following India's independence on 15 August 1947, the RBI was nationalised on 1 January 1949.
Read more Latest News from India News Desk