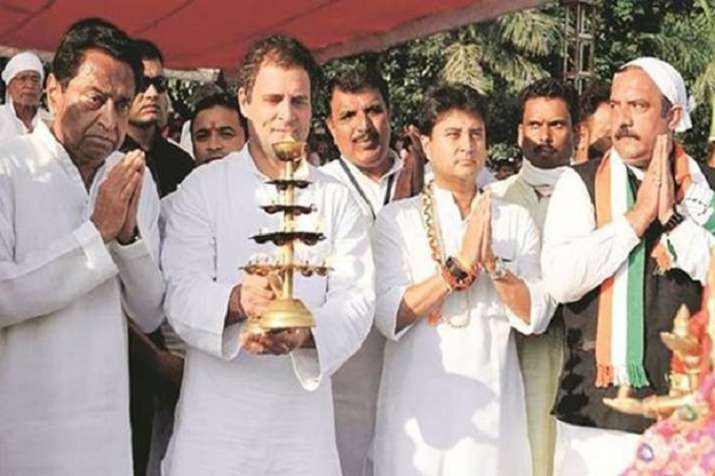 Congress President Rahul Gandhi's security perimeter has been expanded from 12 feet to 18 feet, following the explosion of helium-filled balloons at a roadshow in  Jabalpur in Madhya Pradesh 
Madhya Pradesh Police sought a report from IG- Jabalpur on media reports informing about the explosion, ascertaining if it was a case of security breach.
SP Amit Singh had said that there was "no security lapse".
A viral video of the explosion shows Rahul, flanked by PCC chief Kamal Nath and MP Jyotiraditya Scindia, rolling down Model Road in Jabalpur when a bunch of balloons erupt into a fireball.
Helium-filled balloons burst into flames some distance away from the vehicle of Rahul Gandhi, causing panic at the roadshow.
When Gandhi was leading capaign event in a poll bound Madhya Pradesh, a bunch of helium balloons touched the oil lamps being carried by party workers to perform aarti of the Congress Chief.