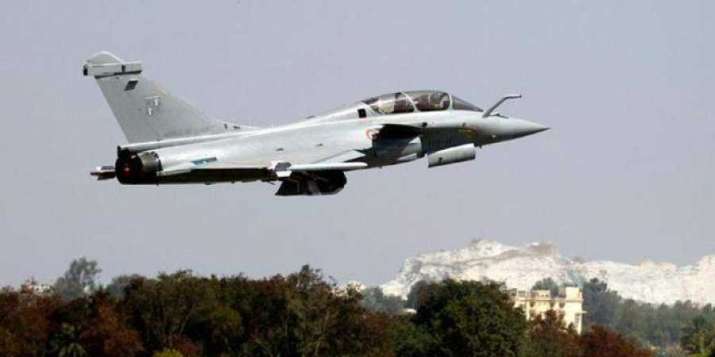 Goa Power Minister and state BJP spokesperson Nilesh Cabral Wednesday said the Rafale fighter aircraft deal was never discussed in a cabinet meeting chaired by Chief Minister Manohar Parrikar.
Earlier in the day, Congress came out with an audio clip of a purported conversation between Goa Health Minister Vishwajit Rane and another person in which the minister says during a cabinet meeting last week, Parrikar said he had "an entire file" on the Rafale deal lying in his bedroom.
Both Parrikar and Rane have denied this.
Speaking to reporters here, Cabral said Rafale was not discussed in the three-hour meeting of the cabinet which the audio clip refers to.
"Rafale is not our subject. The question of us discussing it does not arise," he said.
Cabral also said the state BJP has asked Parrikar, who holds the home portfolio, to institute an inquiry into the allegations.
When asked if the audio clip has done any damage to the party's image, Cabral said, "Damage is something which we cannot ascertain. Damage has been done by the audio clip. That is why the central government is trying to bring a legislation on these things like WhatsApp." 
"We have freedom of speech but this is not freedom of speech. This is all manoeuvred and monitored. As elections come closer there will be much more such things," the minister said.
"The CM must have already started the investigation," he added.
"We as BJP also demand investigation into it. We want the police to go deep into it. Tomorrow, somebody will come up with similar tape in my voice," the minister said.