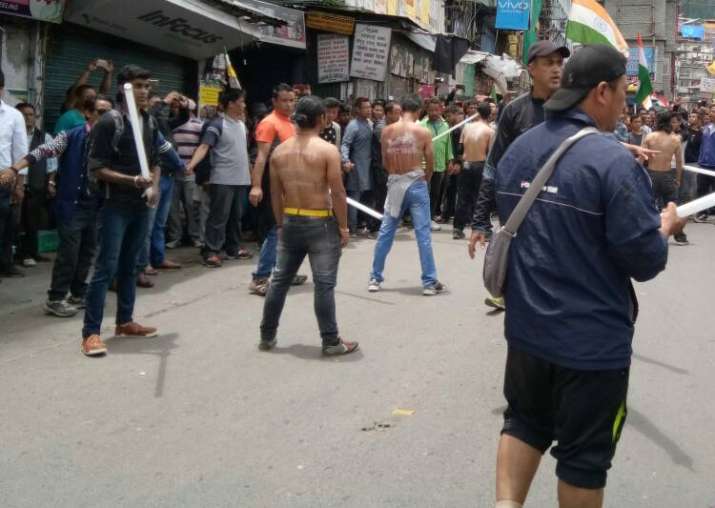 At least six policemen and 20 pro-Gorkhaland supporters were injured in fresh violence and arson in the northern West Bengal hills following a Gorkha Janmukti Morcha (GJM) organised Khukri Rally. The indefinite shutdown called by the GJM entered the 45th day on Saturday.
Clashes erupted in Sukna near Darjeeling during a protest rally by GJM activists who tried to force their way through barricades into Siliguri to press for their demand to include the town in the proposed Gorkhaland state, officials said.
A number of vehicles, including one belonging to the police, were vandalised and torched by khukri-wielding GJM activists who were blocked by police from entering Siliguri town in the plains. They broke through barricades as police fired around 50-60 rounds of tear gas shells and rubber bullets to control the swelling numbers of protesters. Traffic was disrupted along State Highway 55 connecting Siliguri with Darjeeling due to the violence.
Assistant Commissioner of Police (ACP) Siliguri Pranab Sikdar was among those injured, officials said. Petrol bombs were hurled at police.
Darjeeling district administration officials, however, denied the GJM's charge that police initiated the firing.