Follow us on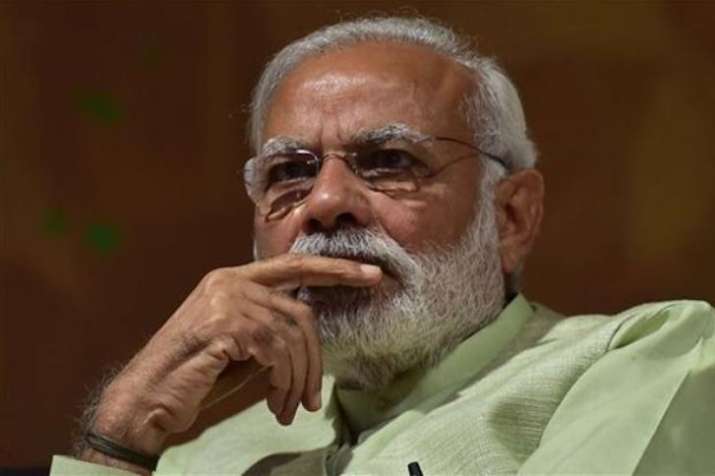 Prime Minister Narendra Modi on Friday, said that he will never forgive BJP's Lok Sabha candidate Pragya Singh Thakur for calling Nathuram Godse a 'deshbhakt' (patriot).
 "I will never be able to forgive Sadhvi Pragya for insulting Bapu," said PM Modi during his interview with TV channel News 24.
Pragya Singh Thakur, who faces terror charges in relation to Malegaon bomb blast stirred a fresh controversy on Thursday by calling Nathuram Godse a patriot. Godse is the man who assassinated Mahatma Gandhi on January 30, 1948.
Sadhvi Pragya got a reprimand from BJP president Amit Shah earlier in the day. Shah categorically denied any connection between Pragya Thakur's statement and BJP's ideology. He said that disciplinary action has been initiated against Pragya Thakur, Anant Kumar Hegde and Nalin Kateel.
Pragya Thakur's statement created furore not just in the country but hit international headlines. Media houses including the BBC took note of Pragya Thakur's statement. Thakur had earlier expressed 'regret' over her statement. However, she tendered an apology at 1:17 am on May 17.
"Nathuram Godse deshbhakt tha, deshbhakt hai, aur deshbhakt rahega," were her words earlier when she has made the controversial statement.
(Nathuram Godse was, is and will be a patriot)
She was responding to a question about actor Kamal Haasan who had called Godse "Hindu extremist in independent India".
Read | BJP has nothing to do with Sadhvi Pragya's comment on Nathuram Godse: Amit Shah
Read | 'I don't feel threatened': Kamal Haasan after stones thrown at his rally in Trichy
Watch | BJP candidate from Bhopal Pragya Thakur says 'Nathuram Godse was a 'deshbhakt'