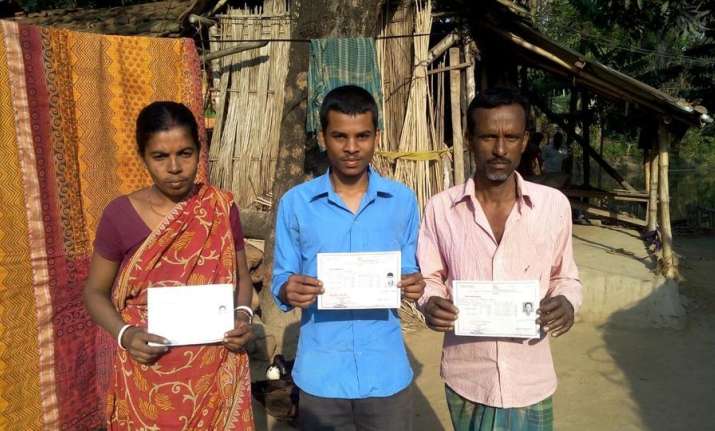 As the boards exams commence across the country, there is a house in Bengal in which a student is appearing for 12th standard examination with his parents at Bahirgachhi High School, 40 km from Kolkata in Nadia district.
Yes, you heard it right, Biplab Mondal and his parents Balaram Mondal and Kalyani Mondal made history when they walked in to appear for the board examination.
"We are competitors in the exam hall. I have to outperform them," Biplab, 18, told Hindustan Times on the eve of the exam.
All three have same subjects.  
Preparing for the board exams together have helped them forged a friendship. 
"My parents are like my friends. I am lucky that I have got my parents as my classmate and taking the board exams in same year, same subjects, same exam centre. How many can say that?" asked Biplab.
Preparing for the exams is not an easy task for Biplab as he himself work on his one and half acre land where he grows vegetables and graze cattle.  
"I rear a few goats. I take them to graze. While the goats graze, I study under a tree. There is hardly any time to waste," said Kalyani.
The parents Balaram, 42, and Kalyani, 32, passed their class 10 board exams (Madhyamik) from Rabindra Mukto Vidyalaya in 2013 and 2014 respectively.
"Biplab's parents visited our school seeking admission. The headmaster Sujit Kumar Hota was impressed by their eagerness. We informed the higher secondary council about their admission," said Kamalesh Majumder, Sanskrit teacher of Hazrapur High School. 
Balaram Mondal lost his father in his childhood. To make ends meet, he had to drop out in class IX. Kalyani's parents arranged her marriage with Balaram she was a student of class VIII.