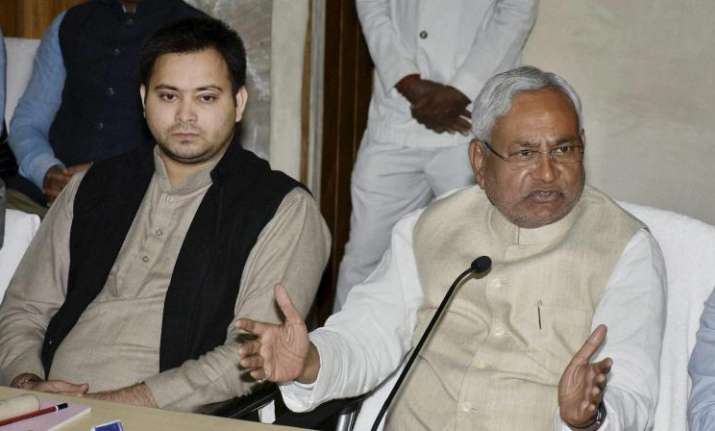 Bihar chief minister Nitish Kumar and former deputy chief minister Tejashwi Yadav sparred in Bihar Assembly on Monday over the recent Aurangabad violence in the state.
Tejashwi interrupted Nitish Kumar when the chief minister  was replying to discussion on Home department's budget and raised the issue of  Aurangabad violence.
Annoyed over Tejashwi's repeated  interruptions, Nitish Kumar asked Lalu Yadav's son not to initiate discussion on rumours. He also asked senior RJD leader Abdul Bari Siddiqui to make Tejashwi understand the gravity of the situation.
Referring to Tejashwi as "Babu", Nitish Kumar said, " Rumours are not discussed in the House. You have a long career ahead in politics. These things will only encourage communalism."
Tejashwi replied to Nitish Kumar's remarks outside the House. He called Nitish Kumar "uncle" but accused him of protecting the rioters. 
"Nitish ji said that I have a long career ahead. I want to tell 'Nitish uncle' that I have joined politics not for making career but serving people. Had I allowed riots, I would have been the chief minister at this time," Tejashwi said.
WATCH FULL VIDEO: