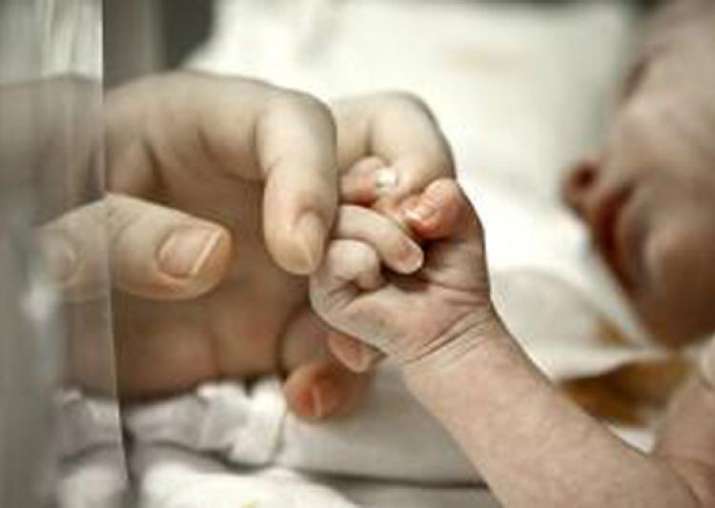 Newborn who was found alive after being wrongly declared dead along with his twin by Delhi hospital has also died during treatment.
In a clear case of medical negligence, doctors at Shalimar Bagh-located Max Super Specialty Hospital had declared a baby dead, along with his stillborn twin, and handed the bodies over to family members in a polythene bag on November 30. However, just moments before being buried the family had found that the baby was alive.
A day after the incident, the baby was shifted to Aggarwal nursing home in Pitampura.
Max Hospital, in a statement, said: "It has been brought to our notice that a 22-week premature newborn, who is said to be on life support at a nursing home, was unfortunately handed over (as dead) ... by Max Hospital, Shalimar Bagh.
"This baby was one of the twins delivered on the morning of November 30. The other baby was stillborn.
"We are shaken and concerned at this rare incident. We have initiated a detailed inquiry, pending which the doctors concerned have been asked to proceed on leave immediately."
Later, the hospital terminated the services of two doctors allegedly involved in the case. The authorities had also ordered an inquiry. The Delhi Police had also registered a case of attempt to culpable homicide against the hospital.
Delhi's Max Hospital demanded Rs 50 lakh to keep baby in nursery, claims infants' father
The family of the infants had claimed that the doctors demanded Rs 50 lakh to keep the baby alive and another Rs 35,000 to improve the chances of the woman's survival.
The father of the twins, Ashish, stated in the FIR that the hospital told him that the foetuses his six-month pregnant wife, Varsha, was carrying had only 10-15 per cent chances of survival.