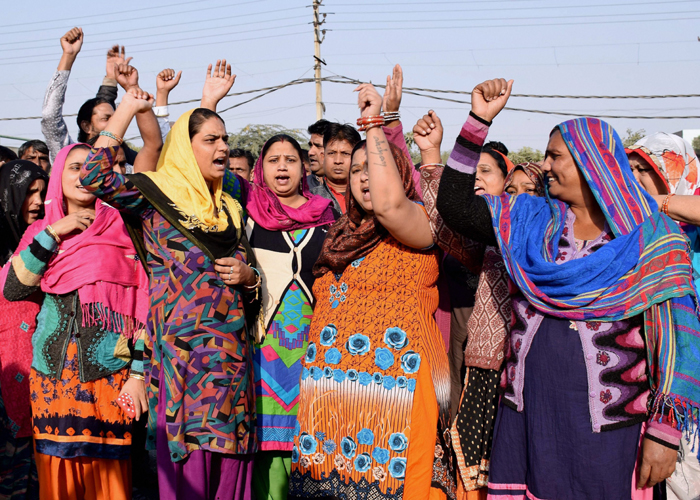 Family members of the prematurely born twins, who were declared dead by Delhi's Max hospital on Friday, protested against the hospital administration and said that they will continue this until action is taken against the hospital authorities.
In yet another case of medical negligence, Shalimar Bagh Max hospital yesterday handed over newborn twins to their parents in a polythene bag. However, after listening to the news, the parents immediately rushed to a nearby hospital where they got to know that one of the infants was alive.
#Delhi: Relatives of two-newborn twins who were declared dead by Max Hospital yesterday sat in protest outside the hospital last night, say they will sit there until an action is taken against the hospital administration. One baby was later found to be alive by the family. pic.twitter.com/Nz2AqvfZDJ

— ANI (@ANI) December 2, 2017
"We tore the packet, there were 2-3 clothes and polythene bags. The kid was still breathing. We rushed the baby to a nearby nursing home in Pitampura," the father told reporters. The mother of the boy-girl twins, born on Thursday morning, was brought to the hospital from a nursing home in Paschim Vihar, police said.
The Delhi government, meanwhile, ordered an inquiry into the "criminal negligence" with Chief Minister Arvind Kejriwal promising "strict action".
"An inquiry regarding the said incident is to be initiated and a preliminary report is to be submitted within 72 hours and a final report within a week," an order, signed by city health minister Satyendar Jain, said.
Soon after the incident came to light, Union Health Minister Jagat Prakash Nadda asked the Delhi government to take necessary action over the Max hospital's negligence. "This is an unfortunate incident which has taken place. I have asked the Delhi Government to look into the matter and take necessary action".
"I also appeal to the states adopt Clinical Establishments Act so that regulatory authorities are operative and can see working and functioning of private institutions," he said.
The Max hospital in a statement said, "It has been brought to our attention that a premature (22 weeks) newborn baby who is reported to be on life support at a nursing home was unfortunately handed over without any sign of life by Max hospital Shalimar Bagh."
"This baby was one of the twins delivered on November 30 morning. The other baby was stillborn. We are shaken and concerned at this rare incident," it said.
The statement said a detailed inquiry was initiated, pending which, the doctor concerned was asked to proceed on leave immediately and that they were in constant touch with the parents and were providing all the needed support.