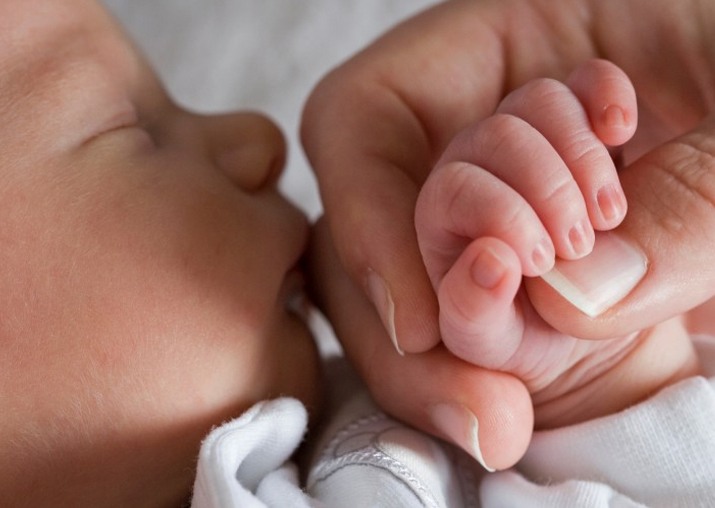 In a clear case of medical negligence, doctors at a private hospital in Delhi declared a baby dead, along with his stillborn twin, and handed the bodies over to family members in a polythene bag. But shockingly, the baby was found alive before being buried.
The incident took place at Shalimar Bagh-located Max Super Specialty Hospital. The hospital administration has admitted to negligence and sent the doctors concerned on leave.
According to the aggrieved family, the twins were born premature on Thursday. While one baby was stillborn, the other was declared dead hours later after his condition was stated to be "critical" and "unable to survive". 
"At the hospital we were told that one twin was stillborn while the other died later as his condition was critical. Thereafter, they gave us both babies wrapped in a plastic bag," Ashish Kumar, father of the baby, said.
"However, while on way for their burial, we observed a slight movement in the packet. After opening the plastic bag, we found the baby was breathing," Kumar, who rushed to a nearby nursing home in Pitampura along with other family members, added.
"There the doctors found the baby was alive and put him under critical care," Kumar informed.
Meanwhile, Union Health Minister JP Nadda said that he has directed the Delhi government to look into the matter and take necessary action.
Delhi Health Minister Satyendar Jain said that he has ordered a probe into the incident. 
A preliminary report is to be submitted within 72 hours and a final report within a week.
"We received a complaint from the baby's father and filed an FIR. The investigation is in initial stages and we will take legal action against the doctors responsible for such inhumane negligence," Deputy Commissioner of Police Aslam Khan said.
The Max Hospital said in a statement, "It has been brought to our notice that a 22-week premature newborn, who is said to be on life support at a nursing home, was unfortunately handed over (as dead) ... by Max Hospital, Shalimar Bagh. This baby was one of the twins delivered on the morning of November 30. The other baby was stillborn." 
"We are shaken and concerned at this rare incident. We have initiated a detailed inquiry, pending which the doctors concerned have been asked to proceed on leave immediately," the statement added.
The hospital said it was in constant touch with the parents and ready to extend all support.
A similar incident was reported from Safdarjung Hospital in June when a newborn was found alive after doctors had declared the baby dead.