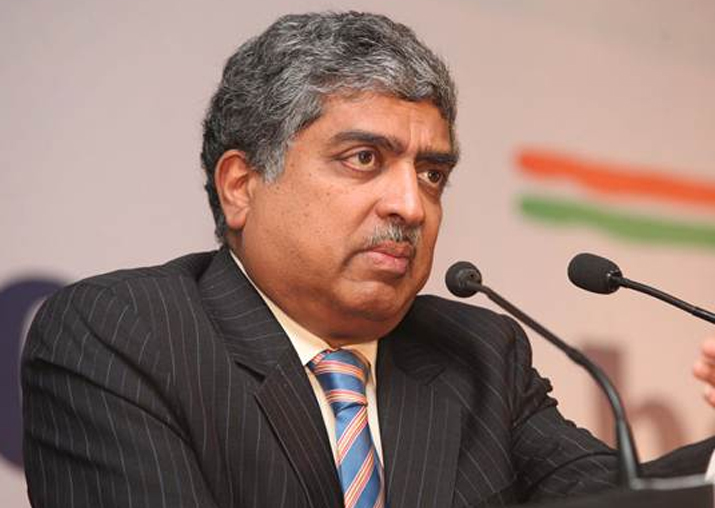 Former Unique Identification Authority of India (UIDAI) chairman Nandan Nilekani today welcomed putting in place a two-layer security to reinforce privacy protection for Aadhaar ID number holders by the UIDAI. 
"I think this is a very significant announcement by UIDAI and in some sense it really makes the case against it go away," he said. 
The former UIDAI chief said it has introduced a virtual identification for ID holders so that the actual number need not be shared by the people to authenticate their identity. 
Simultaneously, it has further regulated the storage of the Aadhaar number within various databases, he added.
Yesterday, the UIDAI introduced a new concept of 'Virtual ID' which Aadhaar-card holder can generate from its website and give for various purposes, including SIM verification, instead of sharing the actual 12-digit biometric ID. This will give the users the option of not sharing their Aadhaar number at the time of authentication. 
The Virtual ID, which would be a random 16-digit number, together with biometrics of the user would give any authorised agency like a mobile company, limited details like name, address and photograph, which are enough for any verification. 
Users can go to the UIDAI website to generate their virtual ID which will be valid for a defined period of time, or till the user decides to change it. 
Officials said a user can generate as many Virtual IDs as he or she wants. The older ID gets automatically cancelled once a fresh one is generated. 
The Virtual ID will be a temporary and revocable 16 digit random number mapped to a person's Aadhaar number and the Aadhaar-issuing body will start accepting it from March 1, 2018. From June 1, 2018 it will be compulsory for all agencies that undertake authentication to accept the Virtual ID from their users. 
The move aimed to strengthen the privacy and security of Aadhaar data. The development comes amid heightened concerns around the collection and storage of personal and demographic data of individuals.