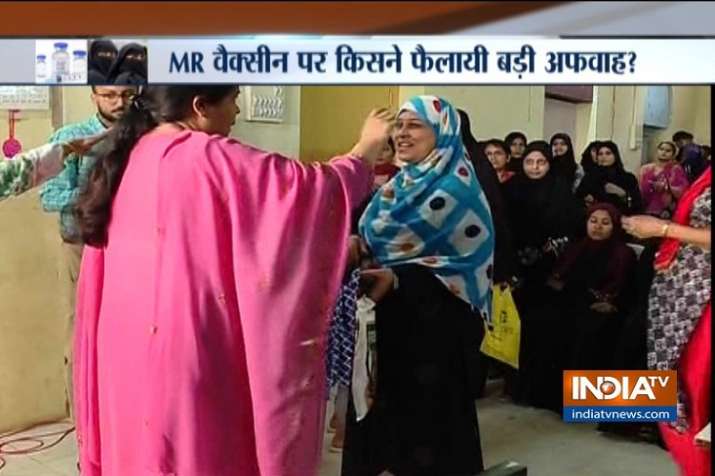 In the light of rumors regarding the irresponsible handling of MR vaccines by the BMC, Muslim parents in Mumbai refused to get their children vaccinated at schools.
The parents refused to participate in the drive run by the BMC to immunise school children from disease like measles, fearing contraction of infection and diseases due to unsafe handling og vaccines.
Madrasa and Urdu medium schools in Mumbai organised counseling sessions for the parents to explain the importance of vaccination but couldn't convince them.
Only five per cent parents sent their children to schools on the day when vaccines were to be given.
"We tried to explain to the parents that if they did not get their children vaccinated at this age, they would have to face consequences in the long run," said a doctor.
Upon receiving proper counseling from the doctors, principals have started persuading people to get their child vaccinated.
Watch: Muslim parents in Mumbai refuse vaccines for their school going kids