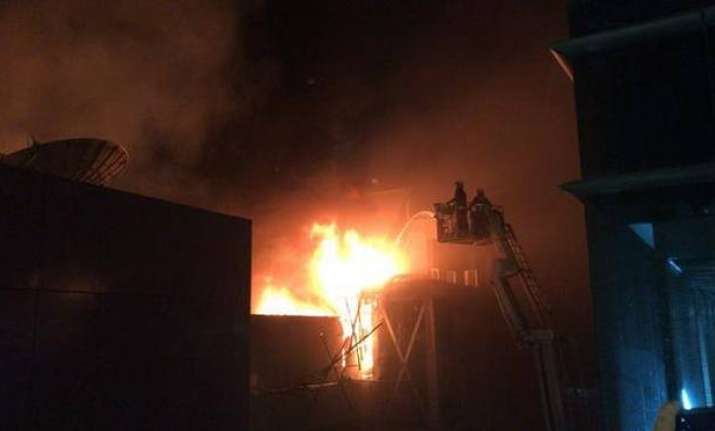 Fire broke out at a four-storey Army building in south Mumbai's Colaba area this evening.
An official of the Disaster Management Cell of the Brihanmumbai Municipal Corporation said the fire started at around 7 pm. Four vehicles of the fire brigade were rushed to the spot, he said. 
A Defence spokesperson confirmed that fire had broken out at one of the Army buildings near Afghan Church in Colaba.
He said that the fire had been brought under control and no injuries had been reported. "Damage due to the fire is being assessed in two office rooms," the spokesperson added.