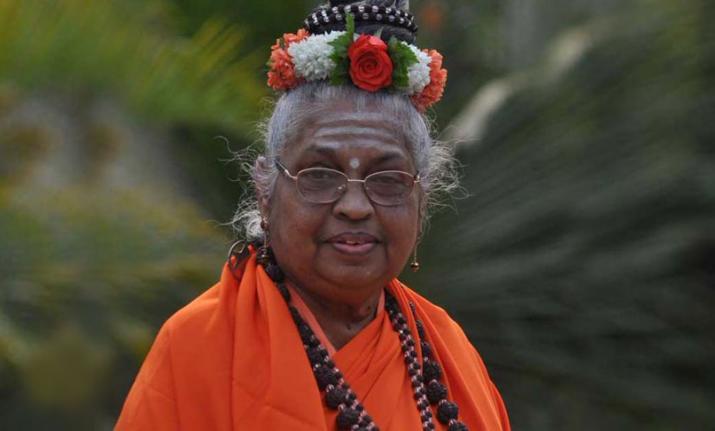 Mathe Mahadevi was born on March 13, 1946. She was a prominent Lingayat leader and seer of Basava Dharma Peetha in Bagalkot, Karnataka. 
She was known for her mysticism and intellect. In 1970, she was appointed as Jagadguru, and became the first woman to be offered that rank in a Lingayat mutt. 
Mahadevi was also known for her writings. By the age of 37, she had published 20 books and started her own educational and religious institution called Jaganmata Akka Mahadevi Ashrama in Dharwad, Karnataka. 
The main focus of the institution was education and spiritual upliftment of women. One of her famous books was Basava Tatva Darshana which was based on the life and teachings of Basava, a 12th century social reformer and philosopher who faught against casteism. 
She was also known for writing vachanas, a form of didactic poetry.
The prominent seer passed away on Thursday. Her last rites will be on Friday afternoon at Kudalasangama.
Also Read: Prominent Lingayat seer Mathe Mahadevi passes away, funeral to be held tomorrow at Kudalasangama