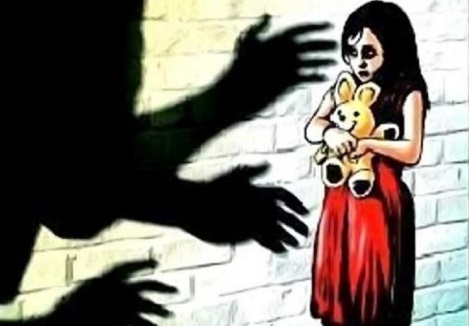 The eight-year-old, who was allegedly gang-raped in Madhya Pradesh's Mandsaur, has shown improvement and is likely to be shifted out of the Intensive Care Unit (ICU) soon, a hospital official said today. 
The girl was allegedly raped on June 26 and left severely injured by two men in Mandsaur, located about 200 km from here. She is presently undergoing treatment at the Maharaja Yeshwantrao (MY) Hospital here. 
She has suffered grievous injuries to her neck, face, head and private parts. 
"There has been a lot of improvement in the girl's health in the past 24 hours. She is having adequate semi-solid food," MY Hospital Superintendent V S Pal told reporters. 
"She was able to walk in the ICU today with the help of medical personnel. She can be sent to the general ward from the ICU soon," he added. 
The hospital administration is also taking the help of psychiatrists to ensure that the girl recovers from the trauma caused by the incident. 
The minor was allegedly lured away by the two men while she was waiting for her father outside her school on the fateful day. The police had earlier said that after raping her, the accused slit her throat with a knife and fled. 
Following a complaint lodged by the girl's parents after they failed to trace her, the police launched a search and found her lying unconscious in bushes in the Laxman Darwaja area. 
The police subsequently arrested the two accused -- Irfan alias Bhaiyu (20) and Asif (24) -- and booked them under the relevant sections of the IPC and the Protection of Children from Sexual Offences (POCSO) Act. 
(With PTI inputs)