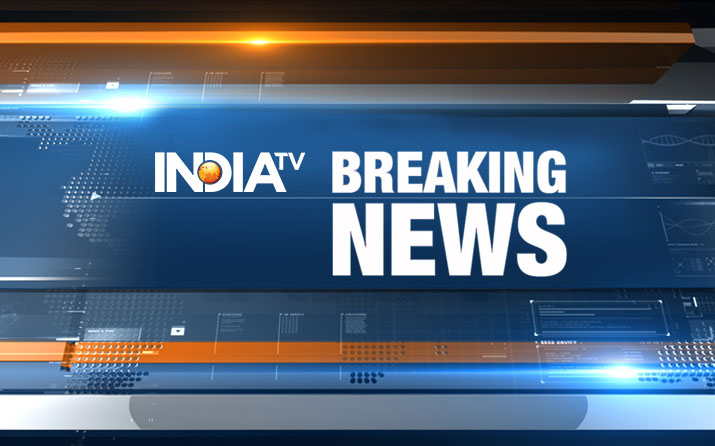 Twitter is buzzing with breaking news and news alerts from India and rest of the world. Here is the coverage of all breaking alerts and latest updates from the micro-blogging site on one page:
Breaking news and alerts of June 3:
10:07 pm: 6 people lost their lives after drowning in a sea in Maharashtra's Ratnagiri. 
09:42 pm: Vijay Mahajan has been appointed as the Secretary and CEO of the Rajiv Gandhi Foundation and Director of Rajiv Gandhi Institute for Contemporary Studies.
08:12 pm: A Resident doctor at Mumbai's Tata Memorial Hospital allegedly committed suicide yesterday evening because she was suffering from depression. She died with an overdose of anesthetic injections. Police registered Accidental Death Report (ADR). 
07:57 pm: It's clarified that records/documents of ongoing probe against #NiravModi & #MehulChoksi were already transferred to assessment units housed in other buildings as part of assessment process. Apprehensions of damage to records in fire in Scindia House (Mumbai) misplaced: I-T dept
07:39 pm: One terrorist killed after security forces foiled an infiltration bid in Keran Sector of Jammua and Kashmir's Kupwara.
06:51 pm: External Affairs Minister Sushma Swaraj, arrives in Johannesburg. She is on a 5-day visit to South Africa for attending meetings of BRICS and IBSA 
#NewsAlert | External Affairs Minister @SushmaSwaraj, arrives in Johannesburg. She is on a 5-day visit to #SouthAfrica for attending meetings of #BRICS and IBSA (ANI) pic.twitter.com/DaVmQtOxps

— India TV (@indiatvnews) June 3, 2018
06:37 pm: Compare the farm loan waiver under NDA and UPA govt. We never indulged in publicity. We used to work and stay quite. Maybe that's why they used to call us 'mauni' and 'goongi' govt. Present government is a barking govt, but doesn't do anything: Mallikarjun Kharge, Congress (ANI)
06:32 pm: Thaha, physically challenged man based in Trivandrum's Kazhakootam, earns his livelihood by making umbrellas, says, 'I became paralysed after an accident and had no means to live. I learnt to make this from a priest in church. I use social media for marketing my products' (ANI) 
05:57 pm: Purulia (West Bengal): Family of BJP worker Dulal Kumar refutes postmortem report citing suicide as the cause of his death, father (man without shirt) says, 'we are sure that he did not commit suicide, he was killed by TMC workers.' (ANI)
05:26 pm: Tamil television actress Sangeetha arrested for allegedly running a prostitution racket at a resort in Chennai, Tamil Nadu (ANI)
05:03 pm: A Fake Indian Currency Note (FICN) peddler Narendra carrying a reward of Rs 1 lakh, arrested in Delhi (ANI) 
05:01 pm: Whatever I said in the video I put on Twitter was straight from my heart. I hope people will not take it in a wrong sense. There is no hidden agenda or propaganda in it, those are just my feelings: Indian football team captain Sunil Chhetri on his Twitter video, Mumbai (ANI)
05:00 pm: Election Commission of India has ordered the constitution of ECI team for Bhopal & ECI team for Narmadapuram (Hoshangabad) to enquire into the alleged errors in the electoral rolls in Madhya Pradesh. The final report will be submitted to EC by 7th June, 2018 (ANI)
04:52 pm: Shillong: Curfew remains imposed, internet services suspended in parts of the city after clash broke out between two groups following escalation of an argument between a woman and a bus conductor (ANI)
04:37 pm: Pakistan is a cowardly nation which cannot be trusted. We condemn repeated ceasefire violation by them. We had said that we will not shoot a bullet but will give befitting reply if bullets come from their side: Kavinder Gupta, Jammu and Kashmir Deputy CM
04:07 pm: Yes there are issues bothering different communities and these have been pending for last 20-30 yrs. We've asked for reports and we ensure we'll find out amicable solution to these issues. It can't be on streets but on table where we sit across and discuss it: Meghalaya CM  (ANI)
03:50 pm: We met organisations coming from outside and today groups from Delhi realised news coming out actually isn't true. Fact that some people are displaced, hungry and beaten up, that's not true at all. People are very much safe and that is our commitment: Conrad Sangma, Meghalaya CM (ANI)
03:39 pm: Jammu and Kashmir: Residential guard of an advocate Rashid Nengro fired few aerial shots after noticing suspicious movement near the residence. No casualties/injuries reported. More details awaited (ANI)