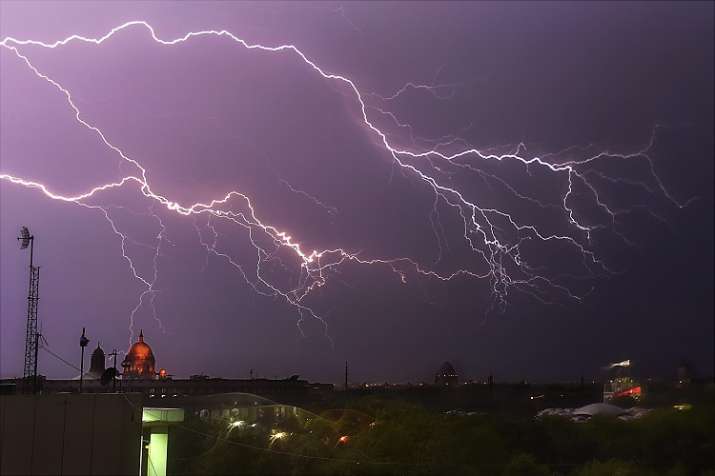 Two men died after they were struck by lightning in different villages of Nashik in Maharashtra, as season's first monsoon showers lashed the city and parts of the district following a long dry spell. The meteorological department confirmed 70.2 mm rain in the district on Thursday morning. "Rains accompanied by stormy winds and thunder lashed this afternoon", IMD officials said.
At least 17 trees collapsed, power supply in different localities of the city was disrupted and water-logging was witnessed in several areas following strong winds. Pre-monsoon showers had lashed the district on June 7 which was followed by rains on Wednesday after a gap of nearly two weeks.
Police confirmed the identity of the deceased in lightning strike as Praveen Kasar (25) of Mithsagare and Sanjay Pomnar (26), who was a resident of Hivargaon.
Meanwhile, the southwest monsoon is likely to revive and move further towards north India after June 24, the IMD said. The IMD, in its latest forecast, said that the monsoon failed to advance towards rest of the country in the last two weeks due to weak circulation. The condition is likely to improve in the coming days, the weather department said.
According to the IMD, monsoon is likely to cover some more parts of Maharashtra, Chhattisgarh, Odisha, West Bengal and some parts of Jharkhand, Bihar and Madhya Pradesh, between 23 and 25 June.