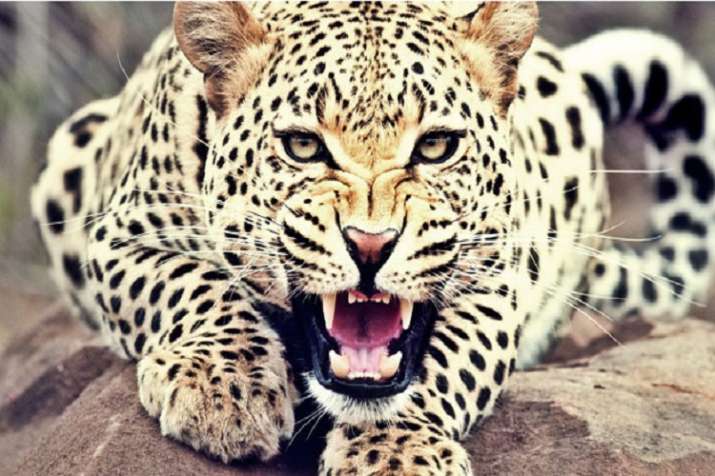 A woman was injured, while her four-month-old son was snatched for a brief while after they were attacked by a leopard in Gujarat's tribal-dominated Chhotaudepur district.
"Vikram Rathwa, wife Sapna and their four-month-old son were travelling on a motorcycle when the leopard attacked them yesterday near Raipur village in Pavi Jetpur tehsil in Chhotaudepur," said an official.
"Around dusk yesterday, the leopard, which emerged from a nearby field, attacked us, injured Sapna on her knees and snatched our infant son Ayush," said Rathwa.
The villagers were alerted by his cries for help, he claimed, following which they assembled at the spot and managed to scare the leopard into releasing the child from its grip.
An official said that the three were taken to the state-run Shri Sayajirao General Hospital in Vadodara.
The infant had received injuries to his back and legs, doctors said.