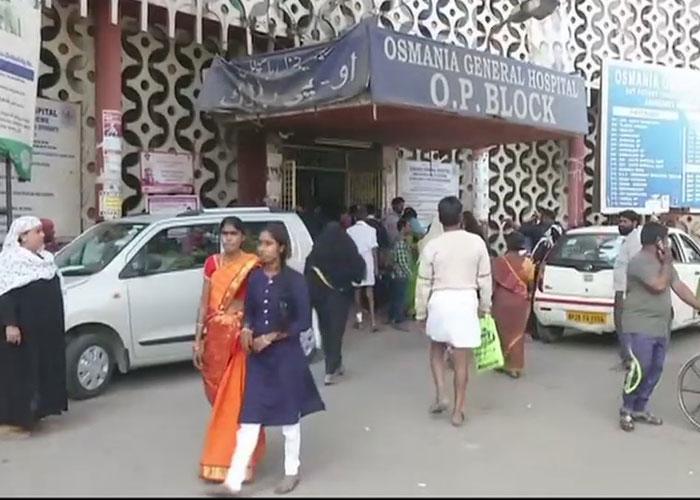 Thousands of out-patients were affected across Karnataka on Tuesday due to a private doctors' strike against a new medical bill.
Hundreds of private hospitals across the state shut their Out-Patient Departments (OPDs) to protest against the National Medical Commission (NMC) Bill, 2017, that seeks to replace the Medical Council of India (MCI).
Most of the private hospitals would not operate their OPDs between 6 am to 6 pm on Tuesday, said President of the Karnataka chapter of Indian Medical Association (IMA) HN Ravindra.
"There has been a good response to our strike call from private hospitals where the OPDs will remain shut for 12 hours, though a few corporate hospitals in Bengaluru like Apollo, Fortis and Kempegowda Institute of Medical Sciences (KIMS) are functioning normally," Ravindra told the media here.
The strike across the state comes after the IMA on Monday called for a 12-hour shutdown of all private hospitals in the country against the NMC Bill, that was tabled in the Lok Sabha on Friday.
"NMC is an anti-poor bill with pro-private management clauses. A bill to regulate the medical education and medical practice without concurrence of the medical profession that will be a disaster," said a statement from the association on Monday.
The bill also has provisions for granting permission to the doctors under Indian systems of medicine, including Ayurveda, to be allowed to practice allopathy after clearing a bridge course.
Have heard IMA, says Nadda as doctors strike work
Union Health Minister JP Nadda said he has spoken to the Indian Medical Association (IMA) and also put forth the "perspective" of the government, in view of the 12-hour countrywide strike called by the IMA against the National Medical Commission (NMC) Bill.
"I have spoken to the IMA yesterday (Monday). We have heard them...," Nadda said in Rajya Sabha during the Question Hour on the strike by private hospitals across the country.