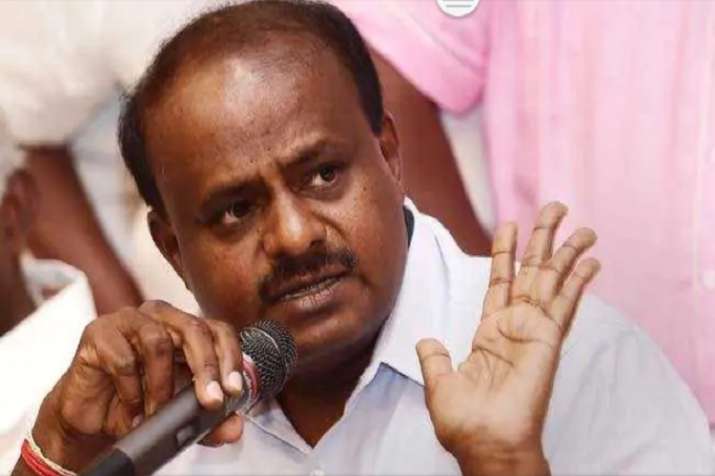 Karnataka Chief Minister HD Kumaraswamy on Saturday accused the Centre of having taken a 'unilateral decison' in forming the Cauvery Water Regulation Committee (CWRC), hurting the state's interests.
"We had given certain suggestions about the formation of the panel, but the Centre took a unilateral decision", he told reporters in Bengaluru.
Karnataka has not nominated its representative to the committee, which has members from other riparian states --Tamil Nadu, Kerala and Puducherry. 
"The interests of the state have been hurt with the formation of the panel. Our (state's) rights have been taken away," Kumaraswamy said. 
Kumaraswamy said he would take the suggestion of the Advocate General to decide the future course of action and also meet Union Water Resource Minister Nitin Gadkari and "make our submission." 
He said Karnataka had supported the formation of Cauvery Scheme as directed by the Supreme Court, but there are some loopholes in it. 
"The Centre did not take our stand into consideration. I have once again written letter to the Centre to reconsider its decision of forming the panel," he said. 
He emphasised that Karnataka never violated any rule."Our state has never misused law. We always respected the federal structure. It is our people who faced numerous challenges. Our respect (for the federal structure) should not be perceived as our weakness," said Kumaraswamy. 
After meeting Prime Minister Narendra Modi at New Delhi on June 18, Kumaraswamy had said that he had raised certain "technical objections" relating to the Cauvery Water Management Authority (CWMA) and CWRC. 
In a June 1 gazette notification, the Water Resources Ministry said it has framed a scheme constituting the CWMA and CWRC to give effect to the decision of the Cauvery Water Disputes Tribunal as modified by the Supreme Court order. 
Karnataka has been opposing any move to form CWMA and had instead suggested formation of Cauvery Decision Implementation Committee. 
Kumaraswamy had also written to Modi, seeking redressal of issues related to cropping pattern before operating the CWMA and CWRC.