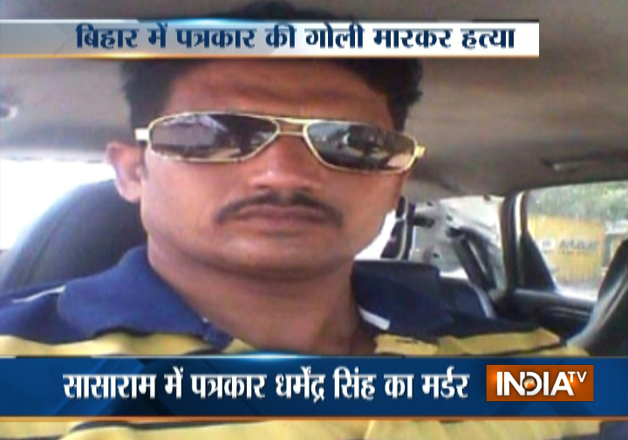 A journalist of a prominent vernacular daily was shot dead in Rohtas district of Bihar this morning. According to police, the scribe was killed over his articles on illegal stone chips units.
The journalist, identified as 35-year-old Dharmendra Singh, was having tea at a road side stall at his Amratalab village where he was shot by some unidentified assailants.
Sub Divisional Police Officer (SDPO) Alok Ranjan said that the assailant pumped bullet in his stomach from point blank range resulting in his death.
He died on way to Varanasi, he Ranjan said, adding that Singh is survived by wife and a son.
The victim was working for a prominent Hindi daily at Sasaram, the administrative headquarter of the Rohtas district in south Bihar.
The SDPO said that probe is on in the murder case and they will surely arrest the culprits.
The murder is suspectedly linked to illegal quarrying business in Rohtas district.
The killing of another scribe, Rajdeo Ranjan, at Siwan in the same district in May last had sent shockwaves throughout the country.