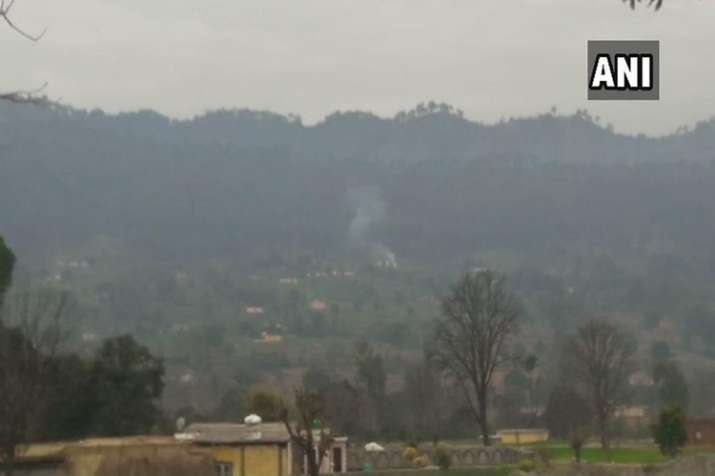 In Jammu and Kashmir's Akhnoor sector Pakistan violated ceasefire at 3 am on Monday. Indian Army retaliated effectively.
The firing stopped at 6:30 am. There was no report of loss of life from the Indian side.
"At about 3 a.m. today, the Pakistan Army resorted to unprovoked ceasefire violation by shelling and firing in the Akhnoor sector," Defence Ministry spokesman Lieutenant Colonel Devender Anand said.
"Our positions effectively retaliated. The firing exchanges stopped at 6.30 a.m.," he added.
On Saturday, three civilians were killed in heavy shelling by the Pakistan Army along the LoC in Jammu and Kashmir's Poonch district.
A woman and her two children were killed in Salotri village in Jhalas area of Krishna Ghati sector of the Line of Control (LoC) when a shell fired by Pakistan Army exploded inside their house on Friday night, news agency IANS quoted cops as saying.
In view of heightened border tensions, the Jammu and Kashmir government on Saturday sanctioned 400 additional bunkers for civilians living in Poonch and Rajouri districts.
Two hundred bunkers will be built in each district within one month, said an official statement. 
Funds for constructing bunkers would be provided to the District Development Commissioners through the Rural Development Department.
Bunkers have been effective in providing safe shelter to the residents living in the border areas during cross-shelling incidents.
WATCH VIDEO:
(With inputs from agencies)