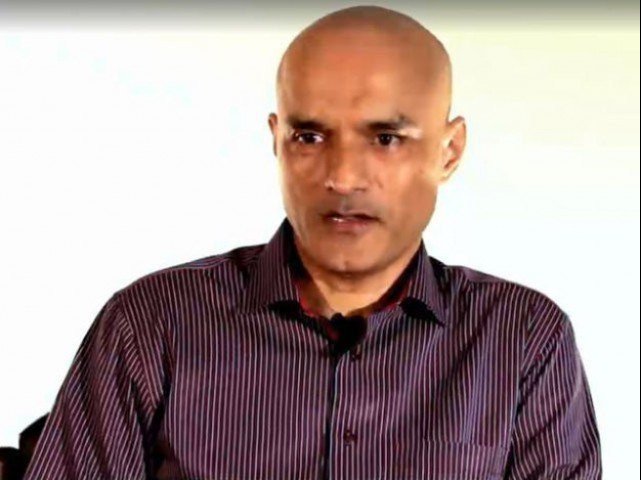 India on Wednesday urged the International Court of Justice (ICJ) to annul Kulbhushan Jadhav's death sentence. The country questioned the functioning of Pakistan's notorious military courts and said that the death sentence is based on an "extracted confession".
On charges of "espionage and terrorism", Jadhav (48) was sentenced to death by a Pakistani military court after a closed trial in April 2017. His sentencing evoked a sharp reaction in India.
"Annul the decision of the military court and restrain Pakistan from giving effect to the (death) sentence. Release Jadhav and ensure his safe passage to India. If not then direct a trial under normal law before civilian courts with full consular access," Deepak Mittal, Joint Secretary, the Ministry of External Affairs, told the ICJ judges.
On the third day of the hearing, making the final submission in the ICJ, Mittal requested the top UN court to declare that Pakistan acted in breach of Article 36 of Vienna Convention, failed to inform Jadhav of his rights and declined consular access to him.
"India requests this court to adjudge and declare that Pakistan acted in egregious breach of Article 36 of Vienna Convention," he said.
Harish Salve, who was representing India in the case, also said that the time has come for the ICJ to make Article 36 a potent weapon for protecting human rights.
Salve said Pakistan has continued to misuse the opportunity provided by the ICJ in the Jadhav case.
India moved the ICJ in May 2017 for the "egregious violation" of the provisions of the Vienna Convention by Pakistan by repeatedly denying New Delhi consular access to Jadhav.
The four-day hearing in the Jadhav case opened Monday amidst heightened tensions between India and Pakistan following one of the worst terror attacks in Jammu and Kashmir by Pakistan-based Jaish-e-Mohammad terror group that killed 40 CRPF soldiers.
The ICJ is expected to deliver its verdict in the summer of 2019.
India also urged the ICJ to transfer the case of Kulbhushan Jadhav, from a military court to an ordinary court, if he is not to be released immediately.
(With inputs from agencies)